NEWS

June 3, 2022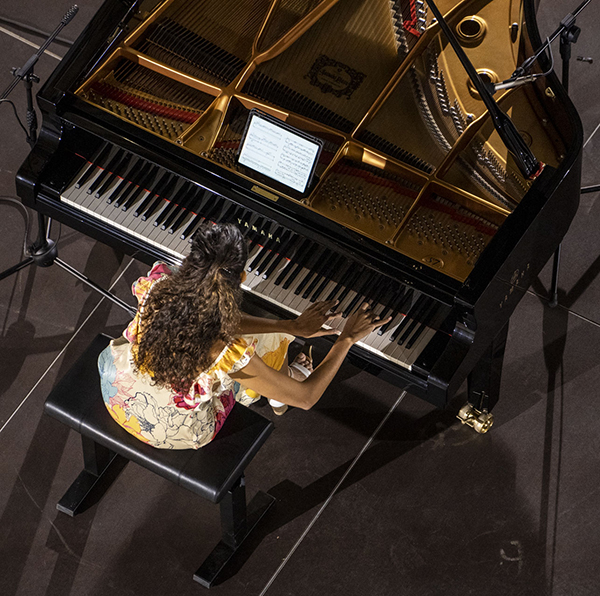 Jochen Becker from ZOHO Music is humbled and proud to announce the signing of the latest new ZOHO artist, the brilliant Cuban-born Classical pianist Mariel Mayz.
Her first piano solo project for ZOHO "Cuban Sketches for Piano" (ZOHO ZM 202206) continues the label's long collaboration with the iconic Cuban composer Leo Brouwer in a series of CD projects featuring guitarist Carlos Barbosa-Lima, and the Havana String Quartet.

"Cuban Sketches for Piano" is scheduled for international release on Friday, September 23, 2022.

Leo Brouwer (b.1939) is considered one of the most important living figures in classical music. For decades, Cuban-born Brouwer has been a driving force for the Latin American classical concert music genre, and his monumental body of works for guitar has received more performances than that of any other living composer. His diverse catalog includes numerous pieces for solo guitar, as well as chamber works with guitar, guitar duos and quartets, and an unequaled 12 concertos for the instrument – the last of which commissioned for and dedicated to the sadly recently deceased Brazilian guitarist and ZOHO artist Carlos Barbosa-Lima.

Mariel's album of Brouwer's solo piano works includes two multi-part pieces— Diez Bocetos, and Nuevos Bocetos para Piano— neither of which have been recorded in their entirety, and the latter delivered as an unpublished, handwritten manuscript for Mariel to learn from.

Leo Brouwer: Diez Bocetos
Translated as "Ten Sketches," the ten distinctive pieces of Diez Bocetos were written between 1961 and 2007.
Each piece is enumerated and entitled with the name of a Cuban visual artist. Every boceto has an additional dedication written above the title with one of the following: "a Egberto Gismonti," "a Chucho Valdez," or "a Isabelle, mi mujer." The inscription and musical influences of Egberto Gismonti and Chucho Valdez reinforce Brouwer's admitted admiration of popular music, which he often marries with traditional Cuban sounds and classical forms.

Mariel Mayz: Variations on a Theme by Brouwer
In this world premiere composition and recording, Mariel Mayz has written a series of variations based on one of the most recognizable and alluringly expressive melodies by Leo Brouwer. the melancholic theme from Brouwer's Dia de Noviembre, which Mayz has transcribed for the piano. The variations are steeped in the musical language of Brouwer— especially in the interjection of short, angular melodic cells— but also inarguably imbued with knowledge of the vast Theme and Variations tradition of the classical solo piano repertoire. Furthermore, there is an awareness of the Latin American musical canon that Mayz employs in her composition.

Un Dia de Noviembre ("A Day in November''), is one of Leo Brouwer's most iconic melodies, and was originally composed as the theme for the 1972 movie of the same name by Cuban director Humberto Solás.

Leo Brouwer: Nuevos Bocetos para Piano
These three "New Sketches for Piano" were completed in 2021 and sent to Mariel Mayz as handwritten manuscripts at the beginning of 2022. They follow a similar scheme as Diez Bocetos, with their colorful elements and imaginative trajectory. Each is also assigned the name of a Cuban visual artist.
These new bocetos are numbered 3 through 5, suggesting the existence of possible numbers 1 and 2 that have not to this date been released by Brouwer.

Leo Brouwer arr. Mariel Mayz: An Idea (Passacaglia for Eli)
Brouwer dedicated An Idea for solo guitar to Eli Kassner, and wrote the piece for the guitarist's 75th birthday in 1999. Having studied much of Brouwer's catalog of works, Mayz was drawn to An Idea because of a distinct marking in measure 18 of the score which reads, "quasi fiorituri Chopiniana," literally meaning "almost flowering Chopiniana" expressing the Chopin-like filigree or embellishments familiar to pianists. Mayz arranged this piece for solo piano and frequently programs it in concert, adding to the Brouwer repertoire available to pianists.
May 20, 2022

Alexey Kogan - Supporter of ZOHO on the air waves in the Ukraine.

A few days ago, we were contacted by Russian pianist and brilliant ZOHO sideman on several Brazilian Jazz CD releases, Misha Tsiganov, with the request for additional CD promo copies of recent ZOHO releases for Alexey Kogan, who runs the No 1 jazz radio station in Kiev, Ukraine. Alex has been a supporter of ZOHO in the Ukraine for many years, playing the label's releases on air.

As "proof", he sent us photos of his ZOHO section on the radio station CD shelf! We were very happy to comply, and sent a mixed case of ZOHO CDs to Misha who will pass them on to Alexey's brother who lives in Brooklyn, NY. He plans to hand-carry the CDs to Kiev next month.

We are very grateful for Misha and his Ukrainian contacts to have taken the initiative on this small, but noticeable act of kindness, hopefully bringing smiles and a tiny bit of sunshine to some in the Ukraine.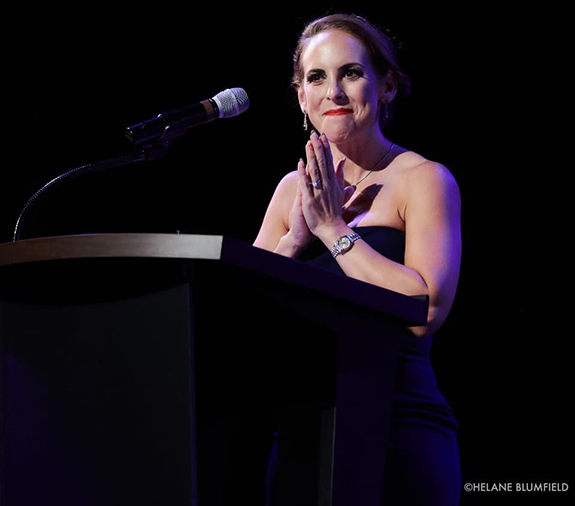 May 19, 2022

MY SHIP: SONGS FROM 1941 Wins a 2022 Mac Award


Here are some wonderful news from ZOHO artist Dawn Derow
- this is her story:

MY SHIP: SONGS FROM 1941 Wins a 2022 Mac Award
It's hard to believe that it's been more than a month since the MAC awards and 12 days till my wedding. Clearly, I have been pre-occupied!
So here's a look back at the surprising moment of me accepting the LAMOTT/FRIEDMAN AWARD for RECORDING OF THE YEAR.

I am so thrilled and proud of our work on this beautiful album.

Watch a video of my acceptance as peech
https://www.youtube.com/watch?v=hAzKfjxgxSA

At the moment my adrenaline made my mouth extremely dry, maybe it was from sitting in the theater with a mask on and nothing to drink in the venue? So to spare you, I trimmed this down and edited out the "Um's" & lip licks!


As soon as I got off stage I thought: "Oh my gosh, I really rambled on" But you know what? This album took 2 years to make, and I couldn't leave anyone out. It was important for me to mention EVERYONE who was part of MY CREW on MY SHIP.

So many talented musicians, engineers, artists, designers, photographers & producers - I'm so grateful! So if I edited your name out of this clip to make it shorter... know that I still took the time to mention you!

Here's the list below:
Ian Herman on piano
Tom Hubbard my bassist
Daniel Glass on percussion
Benny Benack III, Aaron Heick, Dan Levine, Sean Harkness
The Strings:
Robin Zeh, Joyce Hammann, Paul Woodiel, Katarzyna Bryla, Deborah Assael
Orchestrations - Tom Kochan & Blake Allen
James Gavin - for contributing Liner notes
David Stoller at Samurai Hotel Studios in Astoria
At Dubway Studios - Zach Grappone

THE ZOHO MUSIC LABEL TEAM: Jochen Becker, Jim Eigo, Jack Frisch, Kate Smith and their team.

Photographer: Matt Baker
My manager - Stephen Hanks Director, Jeff Harnar
Original Collaborator & Music Director: Barry Levitt
Captain of My Ship and Music Director - Ian Herman
Producer & Brilliant Mixing Engineer: Paul Rolnick at Zevely Recordings

I couldn't have done this without the love and support of my co-producer and my life partner, and soon to be hubby - John Williams! Who was at his first MAC AWARDS and we won!

This is Dedicated to those we've lost in recent years…my friend, Leigh Fanner & Maestro Barry Levitt (Forever in my heart & in the music I sing)
Thank you to all who have listened to this album and to the MAC Community who voted for us. I am so proud!
Thank you! ~ Dawn

February 22, 2022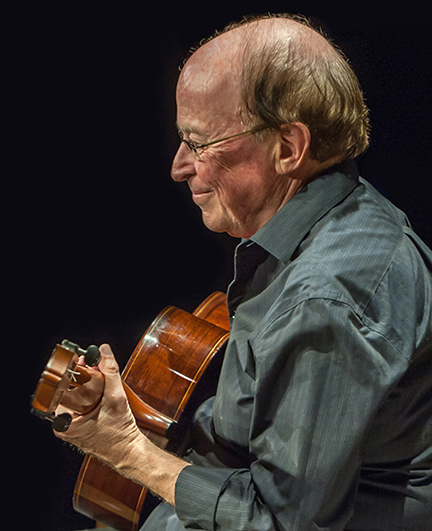 Brazilian guitarist and ZOHO artist Carlos Barbosa-Lima,
77, dies - expanded Classical and Brazilian guitar repertoire
The Brazilian acoustic guitarist, recording artist and arranger Carlos Barbosa-Lima died on Wednesday morning, February, 23, 2022, at the Hospital Municipal in Paraty, Brazil, of heart failure. His funeral took place on Friday, February 25, 2022 at Congonhas Cemetery, in Sao Paulo, Brazil.

A child prodigy, he went on to become an international virtuoso of the classical guitar and a world class arranger of works for the guitar.

Born in Sao Paulo on December 17, 1944, Barbosa-Lima was introduced to Luiz Bonfa who recommended the young Carlos study with Isaias Savio, known as the father of the classical
guitar school of Brazil. Barbosa-Lima made his concert debut in Sao Paulo at age 12. Shortly after he signed his first recording contract with the Chantecler label, now a division of RCA Brazil. ln 1958, he released his first LP recording, "Dez Dedos Magicos" (Ten Magic Fingers") which was re-released on CD on the American ZOHO Music label.

Barbosa-Lima made his American debut at Weill Recital Hall at Carnegie Hall (then called Carnegie Recital Hall) in 1967 and in 1968 he performed for Andres Segovia. Upon Barbosa-Lima's return to the United States from Spain, he was signed to Harold Shaw Concerts and a heavy touring schedule ensued.

It was during this time that Barbosa-Lima's reputation as a world class guitarist began to blossom and composers began writing works for him. One very important composer of this time was Alberto Ginastera who composed the Sonata for Guitar, Op.47 specifically for Barbosa-Lima. In 1977 Barbosa-Lima performed Francisco Mignone's Concerto for Guitar and Orchestra at the Kennedy Center in Washington, D.C.

As the 1980s began, Barbosa-Lima moved to New York City and took a teaching post at the Manhattan School of Music. Once in New York Barbosa-Lima began to perform with Jazz guitarist Charlie Byrd. Upon hearing Barbosa-Lima's arrangements Mr. Byrd immediately arranged for Barbosa-Lima to meet and perform for Carl Jefferson, the owner of Concord Records. Carl Jefferson signed Barbosa-Lima and eleven recordings were to follow on the Concord Jazz label. Barbosa-Lima's career as an arranger was beginning to be recognized and the breakthrough recording Carlos Barbosa-Lima Plays Music by Antônio Carlos Jobim and George Gershwin [1982/Concord] made no doubt that Barbosa-Lima was a world class arranger of music for the guitar.

As the years progressed, Barbosa-Lima left the academic world and devoted his life to performing and giving Master classes at various guitar festivals throughout the US, South America, the Caribbean and Europe all the while recording his own arrangements, usually one recording per year.
Particularly noteworthy is Barbosa-Lima's life long association with the iconic Cuban classical composer Leo Brouwer. He recorded many of his compositions on several recordings for the ZOHO label. In 2013, one of Brouwer's compositions featured on Barbosa-Lima's recording, Beatlerianas, The Music of Leo Brouwer [ZOHO Music] with the Havana String Quartet, received a Latin Grammy nomination.

Composer Leo Brouwer also composed a new Guitar Concerto dedicated to Barbosa-Lima in 2020 which he was scheduled to perform in Nashville, TN in December 2021. Sadly, Covid travel restrictions and his frail health were interfering with these plans, and he was thus denied a final career summing-up musical event.
In 2017, Barbosa-lima was awarded an Honorary Doctor of Music degree from Five Towns College in New York.

Some of Barbosa-Lima's notable recordings are:
Brazil, with Love with Sharon Isbin (Concord),
Rhapsody in Blue/West Side Story with Sharon Isbin (Concord),
Ginastera's Sonata (Concord Jazz),
Siboney [ZOHO Music],
O Boto [ZOHO Music],
Delicado [ZOHO Music]
and his final 2021 release Manisero [ZOHO Music].
Carlos Barbosa-Lima will be remembered for his virtuosic performances of the great Master composers of the instrument as well as his own arrangements.

Larry Del Casale, NY

November 23, 2021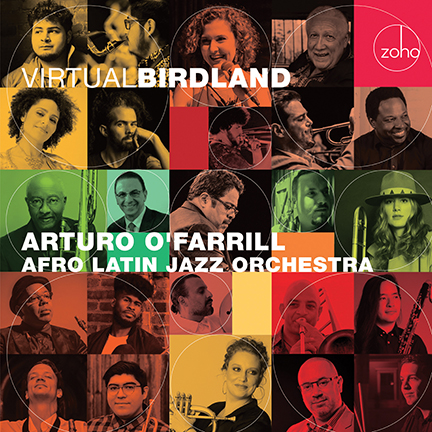 ZOHO Music proudly presents
For Your Consideration:

Arturo O'Farrill
The Afro Latin Jazz Orchestra
Virtual Birdland

BEST LATIN JAZZ ALBUM

REVIEW:

To celebrate the first anniversary of the "ALJA Digital Village" program, 10 compositions taken from more than 50 online concerts by the Arturo O'Farrill Afro Latin Jaz Orchestra have been released as Virtual Birdland. To the band's great credit, the music sounds like it was recorded live rather than remotely. O'Farrill's "Gulab Jamon" opens the set with dense and rather wild ensembles occasionally leavened by a classical fanfare. The celebratory Moroccan dance music of "Pouvoir" has the orchestra joined by the voices of Malika Zarra and includes a fine solo from trombonist Mariel Bildsten, and the prominent congas of Keisel Jimenez. "Desert" is a modern-day caravan with trombonist Rafi Malkiel and trumpeter Seneca Black leading the way, while Larry Willis' "Nightfall" takes one through the excitement and occasional danger of an urban jungle

DOWNBEAT
4 stars
Available at:
Amazon
Apple Music
iTunes
Spotify

Click here listen on Spotify
Click here to watch at Youtube
ZOHO MUSIC® is distributed by
MVD Entertainment Group
203 Windsor Road Pottstown, PA 19464
E-mail: forrest@mvd.cc Phone: 610-650-8200
www.mvdentertainment.com
ZOHO MEDIA CONTACT:
JIM EIGO, JAZZ PROMO SERVICES
272 State Route 94 South #1, Warwick, NY 10990
Ph: 845-986-1677 / jim@jazzpromoservices.com • www.jazzpromoservices.com
"Specializing in Media Campaigns for the music community,
artists, labels, venues and events."

November 15, 2021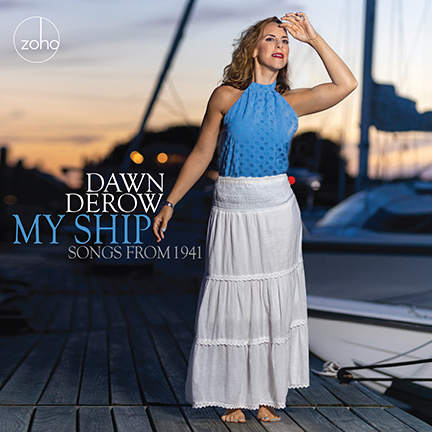 DAWN DEROW'S AWARD-WINNING SHOW MY SHIP: SONGS FROM 1941 RELEASED AS HER SOLO DEBUT STUDIO ALBUM BY ZOHO MUSIC ON DECEMBER 10

CD RELEASE CELEBRATION SHOW SLATED FOR THE GREEN ROOM 42 ON JANUARY 15 AT 7 PM

After Dawn Derow finished her tech rehearsal on the September 2017 opening night of her new show My Ship: Songs From 1941 at the Laurie Beechman Theatre in New York, she was supremely confident it would be an evening of smooth sailing. Then suddenly, minutes before show time, disaster struck like the Titanic hitting an iceberg. Her Music Director, the beloved "Maestro" Barry Levitt, collapsed and would ultimately pass away due to heart failure. Though still devasted, Dawn would stage the show a month later with the esteemed Music Director Ian Herman at the piano.

The journey of My Ship would ultimately be a story of tragedy to triumph as the show earned Dawn the 2018 MAC Award as "Best Female Vocalist" (as well as a MAC and Bistro Awards for her Director Jeff Harnar), and 2018 BroadwayWorld.com New York Cabaret Award nominations for "Best Show" and "Best Vocalist." Dawn would go on to perform My Ship to sold-out audiences at the Cotuit Center for the Arts in her hometown of Cape Cod, MA, as well as showcasing it at the 2019 NYC APAP Conference. What did critics think of My Ship: Songs From 1941?

"Extraordinary . . . Not to be missed!" –BistroAwards.com
"A Perfect Storm of Entertainment." –Cabaret Scenes Magazine
"Intoxicating" –TheaterPizzazz.com

Now, ZOHO Music, a latin, jazz, and rock indie CD label is releasing the studio recorded CD version of My Ship - Songs From 1941 on December 10. This stunning CD features a 14-song collection of chart-topping music composed or sung by some of the most legendary and prolific performers of the era, including Duke Ellington, Irving Berlin, Kay Kyser, Tommy Dorsey, Johnny Mercer, Harold Arlen, Kurt Weill, Ira Gershwin, Frank Sinatra, Dinah Shore, Billie Holliday, and The Andrews Sisters. Derow and her highly accomplished musicians put a respectful spin on iconic songs such as "Boogie Woogie Bugle Boy", "Lover Man (Oh, Where Can You Be?)", "Skylark", "Why Don't We Do This More Often?", "Let's Get Away from It All", "Just Squeeze Me", and the come-hither invitation of "Chattanooga Choo Choo." In this wonderfully crafted work, Derow's voice is crystalline and confident, while her vocal control and phrasing re-kindle the emotional climate of America as it entered WWII.

In the CD's liner notes, renowned jazz and cabaret writer James Gavin writes: "World War II is so far behind us that almost every living link to it is gone. But in her acclaimed cabaret show, My Ship: Songs from 1941, and in this album of its music, Dawn Derow—a smart, sexy, expressive, and vocally polished woman of today—evokes that year as vividly as if it were happening now."

A month after the CD's release, on January 15, 2022 at 7 pm, Dawn Derow will be bringing the giddy escapism of that period's music to New York's Green Room 42 for a My Ship CD Release Celebration Show. For tickets, ranging from $29-$69, go to: www.thegreenroom42.venuetix.com

Dawn Derow Bio: Dawn Derow grew up in Eastham, MA and graduated from the Boston Conservatory with a Bachelor's Degree in Music: Vocal Performance & Opera Emphasis. She has performed around the world and in prestigious New York venues such as Rose Hall at Lincoln Center and Carnegie Hall. Derow's 2014 album Music 4 Two with guitarist Sean Harkness earned her a "Best CD" nomination from the Manhattan Association of Cabarets and Clubs (MAC). In 2015, Derow won her first MAC Award for her work in the duo show Revolution with Kathleen France. In 2016, she employed her formidable opera singing in her solo show Legit: A Classical Cabaret and captured a Bistro Award for "Outstanding Vocalist." In 2018, Derow won the MAC Award for "Best Female Vocalist" for her critically acclaimed solo show, My Ship: Songs From 1941. Last summer, Dawn introduced her new Eydie Gorme tribute show, Gypsy In My Soul, at Birdland to rave reviews, and this December 3-5 she will be a featured singer in the Cape Symphony's Holiday performance in Cape Cod, MA. More information and performance dates for Dawn Derow at www.DawnDerow.com.

Download the onesheet for My Ship - Songs From 1941
For bookings and press inquiries email Stephen Hanks at cabaretlifeproductions@gmail.com

June 3, 2021
Carlos Barbosa-Lima & Johannes Tonio Kreusch
Manisero

ZOHO Music proudly and gratefully announces the new CD release of the iconic Brazilian guitarist Carlos Barbosa-Lima named Manisero [The Peanut Vendor], recorded in Munich, Germany with his German guitarist duo partner Johannes Tonio Kreusch. Following is a transcript of a conversation Johannes Tonio Kreusch had with Carlos Barbosa-Lima, reviewing Carlos' extraordinary 60 + years career.
Interview of German guitarist Johannes Tonio Kreusch of his duo partner Carlos Barbosa-Lima

Legendary Carlos Barbosa-Lima
For over six decades Carlos Barbosa-Lima has been hailed as one of the most creative and versatile guitarists. The legendary guitarist and arranger was born in São Paulo / Brazil. As a thirteen-year-old he made his debut in São Paulo and Rio de Janeiro and was early acting as a child prodigy as a student of the legendary Andrés Segovia. His solo recordings from the 1950s show an ingenious fourteen-year-old interpreter, to whom the guitar owes much in its development as a concert instrument. Throughout his career, Carlos Barbosa-Lima has collaborated with greats such as Antonio Carlos Jobim, Luiz Bonfá, Laurindo Almeida or Charlie Byrd.

60 Years of World Touring
At the age of twenty-two, Carlos made his acclaimed debut at New York's Carnegie Hall. Then he became aware of the influential American artist agent Harold Shaw, who represented artists such as Vladimir Horowitz, Nathan Milstein, Jacqueline du Pré, Jessye Norman, Julian Bream or John Williams. To expand his career internationally, Carlos Barbosa-Lima moved to New York, where he lived until the 1990's. From there he started a tour that took him to almost every country in the USA, Latin America, Europe and Asia. It was all the more amazing for me that Carlos's performance as part of my 2014 Hersbrucker Guitar Festival was also his German debut. Why this legendary guitarist has never performed in Germany before remains a mystery to me. Since Carlos is constantly traveling, he gave up his apartment in New York in the late 1990s. He lives in the winter months in Hawaii, Puerto Rico and Chile while traveling constantly the rest of the year. In 2018, Carlos Barbosa-Lima celebrated his 60th anniversary on the stage.

L'art Pour L'art
Carlos Barbosa-Lima has developed the guitar repertoire with more than one thousand arrangements and transcriptions, as well as countless CD and sheet music releases and the many pioneering compositions commissioned by him that have long been part of the standard repertoire, such as the Sonata Op.47 by Alberto Ginastera, a master work of the classical guitar literature. Barbosa-Lima is the type of artist who lives for Art for the sake of Art – "l'art pour l'art". Outward success or pursuit of sales or marketing strategies does not interest the artist, who has just been honored by New York's Five Towns College with a honorary doctorate. He lives for the Arts and the Guitar. On the occasion of our duo concerts and joint duo recordings we found time for this conversation.

From Child Prodigy To Independent Artist
Johannes Tonio Kreusch:
You played the first public concert at the age of thirteen, and your first recording at fourteen. How was it possible that you could play at such a high level so early on?

Carlos Barbosa-Lima:
Already at the age of three I started to hear the shellac records of my parents and was fascinated. As a result, I got to know Brazilian folk music, Jazz and European classical music. One of my favorite pastimes as a kid was to arrange the plates according to styles. At the age of seven, I got my first guitar lessons in Brazilian folk music. After making very fast progress, I was soon introduced to Luiz Bonfá, who was already a star in Brazil. Bonfa recommended me to his longtime teacher Isaias Savio, who would become one of my most important mentors. Savio also arranged my concert debut in Sao Paulo in 1957 and in Rio de Janeiro in 1958 and additionally my first recording contract with the Chantecler label. The recordings then had to be postponed for a few days at short notice, as Brazil became world soccer champions on the first day of recording in June 1958 and the people celebrating in the streets of Rio could be heard into the studio.

Johannes Tonio Kreusch:
When you started to study guitar it was difficult to get guitar music and the repertoire was not nearly as big as it is today. Did you therefore start to transcribe works for the guitar? Leo Brouwer once called you the most genius of guitar arrangers. What do you have to pay attention to when making a transcription?

Carlos Barbosa-Lima:
It was indeed very difficult to get good guitar scores in São Paulo. My teacher Savio, however, had a very well organized music library with publications from Europe and Buenos Aires. Works that I wanted to play, I was allowed to copy these scores by hand. Gradually, the Segovia repertoire became available through publishing. I started practicing counterpoint and orchestration early on and was taught by the composer maestro Guido Santorsola. Immersing one's self into the world of transcription, it is worth studying the masterful arrangements of Francisco Tárrega or Miguel Llobet; this art was later continued by Andrés Segovia. In a transcription you should look on the basis of the original faithfulness in the creative use of the material for new sound possibilities, which the guitar has to offer.

Johannes Tonio Kreusch:
In 1968, at the age of 22, a year after your Carnegie Hall debut, you met guitar legend Andrés Segovia for the first time. At that time you were already a respected musician with almost ten years of stage experience and had just played in São Paulo at the Teatro de Cultura Artistica in front of 1,500 people. Did Andrés Segovia see you as a student or colleague? What was your relationship with him like?

Carlos Barbosa-Lima:
In 1968, I was awarded a scholarship to study at Segovia in Santiago de Compostela. I was also invited to play there for the composers Moreno Torroba and Aleksandre Tansman. Later, Segovia often invited me to his home in Madrid and supported me. Whenever I met him later in America he always treated me as a colleague. He appreciated my way of playing, my sound design, my timbre and phrasing - even if it was different from his own. Segovia encouraged me to go my own way. But I think that when I started incorporating more jazz arrangements and traditional Brazilian music into my repertoire, he did not really appreciate it.

Creation of a Masterpiece
Johannes Tonio Kreusch:
You have worked with many famous musicians and have inspired many composers to write new music for the guitar. One of the most important guitar works of the 20th century is dedicated to you. I'm talking about Alberto Ginastera's, Sonata op. 47. Please tell us a bit about the genesis of this work.

Carlos Barbosa-Lima:
The Sonata op. 47 by Albero Ginastera was created in 1976 and dedicated to me. When I contacted Maestro Ginastera and submitted the idea to him, he was immediately enthusiastic. He himself could not play guitar, but had already spent a long time thinking of composing a work for guitar, one of the most important instruments of his homeland, Argentina. But Ginastera was always discouraged by the response of well-known guitarists, because they gave him to understand that you could only immerse yourself in the complexity of the guitar, if one could master the instrument itself. Alberto Ginastera has impressively refuted this opinion with his incredible work. It was his idea to compose a large-scale work with the sonata form, since many of the works existing at that time were rather short pieces.

Johannes Tonio Kreusch:
What was your influence on the composition?

Carlos Barbosa-Lima:
As an Argentinian, of course, he knew the sound possibilities and techniques of the instrument. He sent me the first drafts and asked me to implement and edit the compositional ideas idiomatically for the instrument. Of course, as an arranger and transcriber, I was accustomed to putting myself in the minds of other composers and implementing them musically. At the premiere in Washington, where this work was enthusiastically celebrated, the score was still very experimental. Five months later, we met for the European premiere in Geneva and revised the work together. Maestro Ginastera allowed me free rein to adapt harmonies or vocal guides and introduce guitar-technical aspects. He kept saying that I had a decisive influence on his composition and in a sense co-composed it, many people do not know this. Inspired by the great success he wanted to write me a work for guitar and orchestra. As an example, he had Manuel de Falla's Concerto for harpsichord and chamber orchestra in mind. His sudden death in 1983 made this idea only a dream.

From Classical to Crossover
Johannes Tonio Kreusch:
For our joint CD project you have a wonderful duo arrangements arranged by famous Brazil classics by Luiz Bonfá and Antonio Carlos Jobim. What influence does the music of your home Brasil have on you? Bonfá and Jobim were both important to your development. Tell us a bit about your relationship with these masters.

Carlos Barbosa-Lima:
The music of Antonio Carlos Jobim and Luiz Bonfá inspired and influenced me from an early age. In 1982 I met Jobim for the first time in New York. I introduced him to my idea of arranging his music for solo guitar. When he heard me playing he was immediately excited. He was very fond of my polyphony and as he said, orchestral playing. It began as an intensive joint work on his orchestral works. We met many times in his New York apartment to work on the arrangements. Our mutual friend, legendary jazz guitarist Charlie Byrd brokered the project to the Concord record label. This CD became a great commercial success and redefined my own musical career.

From that point on, I began to break away from the purely classical concert repertoire and introduce mainly Brazilian music or Jazz classics into my programs. That was long before the term "crossover" became fashionable. The Press has repeatedly written that my work was the first to introduce the "crossover" style. Inspired by the great success of this project, through the agency of Jobim, we also worked with Bonfá. Bonfa also came to New York for an intensive joint working phase and to another successful LP. Unlike Jobim, Bonfá was an absolute connoisseur of the guitar. He was able to give many helpful suggestions during the arrangement process.

Review
Johannes Tonio Kreusch:
Your first albums, which you have recorded as a child or adolescent, are being re-released by your American label ZOHO Music. In addition, a DVD has been released which sheds light on the most important stages of your career. How do you feel when you look back on your musical life?

Carlos Barbosa-Lima:
I have recorded more than 70 albums, published over 1000 arrangements and transcriptions, and realized projects with some of the most well known musicians of the last century. It is important for me to always discover and dare to try something new. In my arrangements, I am always looking for new sound possibilities and ways to elicit new tonal possibilities from the instrument. My work on the above-mentioned Ginastera Sonata, has also exemplified this ethic. It is important for me to be able to experience the classical guitar in unfamiliar contexts and open it up to a new audience. I love the creative handling of music - and that will always be the case.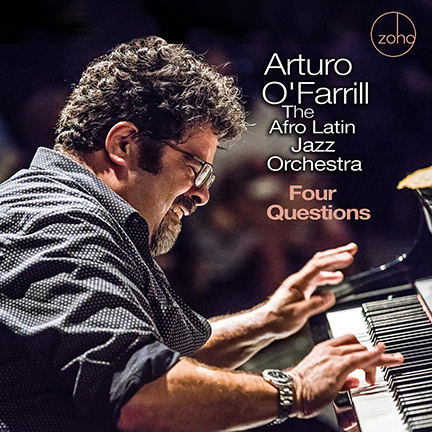 March 14, 2021

ZOHO Music announces with gratitude and pride


2021 GRAMMY WINNER
BEST LATIN JAZZ ALBUM


Arturo O'Farrill
The Afro Latin Jazz Orchestra
Four Questions
with Dr. Cornel West

Release Date: April 10, 2020
UPC Code: 88095620200224
Availability: Worldwide
Selection #: ZM 202002

"Pianist and composer Arturo O'Farrill has crafted a career that has fostered diversity and social commitment through music while challenging the status quo. On Four Questions, the bandleader seizes the moment with unyielding conviction during a time in which solutions to racial inequality are as essential as the healthcare workers fighting a global pandemic. O'Farrill draws inspiration from W.E.B. Du Bois' book The Souls of Black Folks, which touches on universal issues of integrity in the face of oppression and which frame and propel the album's eight tracks."
JAZZIZ Magazine


"...a tour de force both conceptionally and compositionally...This prismatic music was a revelation when it was first performed at the Apollo Theater...With each successive album, O'Farrill has expanded the definition of Afro-Latin music, and Four Questions is no exception...a masterwork, and a timely one at that. It deserves hearing."
JAZZ TIMES Magazine


"O'Farrill has never stopped rolling forward while also keeping faith with the fundamentals of Afro-Caribbean folkloric music. On its surface, 'Baby Jack' is a sharply contemporary piece, but at moments the rhythmic tumble of rumba creeps in from below; elsewhere, the harmonies of the horns make a subtle nod to the romantic tradition of Cuban danzón."
THE NEW YORK TIMES

September 28, 2020

Z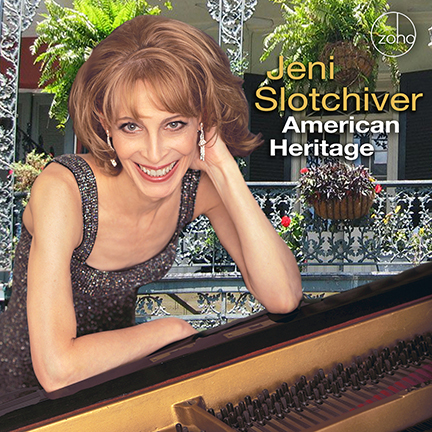 OHO Music is thrilled to announce that it has signed New York City-based Classical pianist Jeni Slotchiver to its roster of artists, with her new CD release

Jeni Slotchiver
American Heritage
From the Civil War to Civil Rights
ZOHO ZM 202008
Street Date: October 9, 2020
Availability: Worldwide

With American Heritage, Jeni is humbled to introduce repertoire so intimately close to home. With Southern roots of her own, Ms. Slotchiver's debut ZOHO CD release is her homage to the legendary composers preserving American folk music while creating exciting new repertoire for solo piano. What was once familiar, is reborn.

Spanning 125 years, from Louis Moreau Gottschalk's The Banjo (ca. 1854-5) to Frederic Rzewski's "Down by the riverside" (1979), American Heritage presents piano compositions by composers of concert music, inspired by the melodies, dance rhythms, harmonic inventions and various stylistic elements evocative of the American experience. Of the eight composers represented, six are of African descent and two of these are women. There are quotes from spirituals, use of the African American pentatonic scale, the African call and response structure popularized in southern church tradition, polyphonic rhythms of jazz, and the rich, sultry harmonies of blues. With the exception of the rich musical heritage of Indigenous people, the largest and most important American folkloric body of work arrived on American shores with the first enslaved African people.

Spiritual songs, work songs, blues and secular dances evolved throughout plantation life and after emancipation, yielding a rich and ever expanding African American cultural experience. Songs are remembered, resurrected and born as enslaved African people worked together in factories, on levees and rivers, in the cotton fields and sugar plantations. Preachers and congregants, camp meetings, and the southern revivalist movement would yield a multiplicity of spiritual and secular songs as a consequence of shared worshiping experiences.

American Heritage features popular and traditional American folk songs such as Swanee River, once known as Mobile River, arranged by William Grant Still, and Shenandoah, formerly named Shenadore, arranged by Jeni Slotchiver and Keith Jarrett. Both originated as work songs known as African windlass and capstan shanties.

Recent press coverage on Jeni Slotchiver:

"She combines a keen intelligence with a strong poetic impulse and a technique which is well up to Busoni's often fearsome challenges. Like the composer, she is no show-off, but a musician who finds a compelling balance between eloquence and restraint (not to be confused with constraint!). Her every performance is worthy of the highest respect."
— Marcus Dalton, Piano Magazine

"Her wide range of keyboard color and sense of mystery are quite simply mesmerizing …positively physical. It's rare indeed to hear an artist…with such strong (and poetic) ideas."
— David Hurwitz, Classics Today

"Jeni Slotchiver's virtuosity, polish and control of nuance make for some gripping music making, and her huge range of dynamics are a joy to have.
— Gerald Fenech, Music & Vision

"Jeni Slotchiver [achieves] technical brilliance in her performance. Her musicality is of the same high standard…perfectly executed expression."
— Rachel Bull, the Classical Source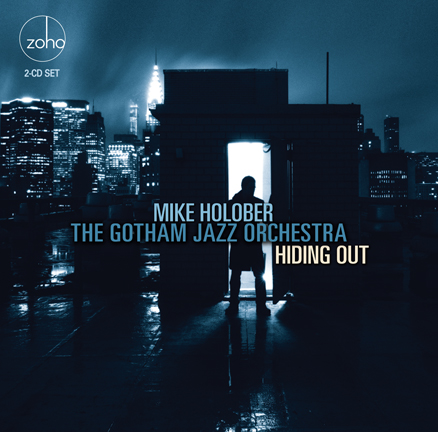 November 20, 2019

ZOHO Music announces with gratitude and pride the Grammy nomination for its release

Mike Holober
& The Gotham Jazz Orchestra
Hiding Out [2 CD-set)
ZOHO ZM 201906
Street Date: August 9, 2019

in the Best Large Jazz Ensemble Album category! Congrats to Mike and the band, producers Mike Holober and Kabir Sehgal!

Hiding Out has earned broad critical acclaim.

"With the release of this long-anticipated, epic work, Holober has brought a profound artistic vision to bear on today's jazz scene and confirmed his standing as one of the finest modern composer/arrangers of our time, in the tradition of Gil Evans, Bob Brookmeyer and Jim McNeely."
— Ed Enright, DownBeat

"Gotham Jazz Orchestra's fine new album…Mike Holober's woven composition unfolds across various movements, kicking up dust as it goes along; toward the end, after a snaky, scorching guitar solo from Jesse Lewis, the whole band piles in together, and the rambunctious energy of a street parade — or just a lively city block, on any day of the year — spills forth."
– Giovanni Russonello, New York Times Playlist
August 12, 2019 writing about the composition "Jumble"

"With this 2-CD release Mike Holober leaps into the front rank of the most accomplished and inventive composers in jazz."
— Bob Bernotas, Just Jazz

"A sure handed modern master…"
— Chris Spector, Midwest Record

"Mike Holober has a daring compositional voice which is on full display in this release."
— Pierre Giroux, Audiophile Edition

"As with Holober's other albums and works for large ensembles, the material on Hiding Out is both serious and engrossing. Who says jazz can't fire the intellect and the imagination?"
— Dan Bilawsky, All About Jazz

"Progressive modern jazz, brilliant soloists and great charts . . ."
— Christopher Burnett, JazzArtistryNow

"Mike Holober's writing is in the expansive and ambitious lineage of Gil Evans, Bob Brookmeyer and Maria Schneider: music of varying moods that merges the thrust of jazz with atmospheric colors closer to the classical world. It can teem with energy or settle into a state of quiet, contemplative beauty."
— Jerome Wilson, All About Jazz

"Mike Holober's Gotham Jazz Orchestra's latest release Hiding Out is a two-disc set of awe-inspiring compositions… a full 93 minutes of powerful orchestral magic, full of emotion and splendor at every turn, with adventurous and complex arrangements, informed by classics of Gil Evans, Duke Ellington and many others. Perhaps as a listener the only thing better than absorbing this music off of the discs at hand would be experiencing it performed live."
— Peter Thelen, Expose

"A superlative big-band session that may have been ten years in the making but was easily worth the wait."
— Jack Bowers, All About Jazz

"Articulate composer and astute arranger, the rhythmically adroit Holober must think in four dimensions to deliver the deeply satisfying development that is a hallmark of every track on the album…Holober's development captures your attention from moment to moment and carries you to liberating resolutions. The finely tuned orchestra delivers on his every command, and the soloists shine again and again."
— Mel Minter, Musically Speaking

"Hiding Out is an adventurous, risk-taking, thoroughly well-crafted production that showcases the virtuosity of jazz composer, band leader and pianist Mike Holober. Joining him on this 2 CD-set is his New York based Gotham Jazz Orchestra, in three brilliant, large-scaled, and original big band compositions, and his arrangement of a classic A.C. Jobim tune"
— Kabir Seghal, producer

"The album 'Hiding Out' contains many moments of beauty, of melodies that sing and harmonies that ring, with solos that have power and grace. Give this music the time it deserves to enter your mind (and heart) – its rewards are plentiful. Mike Holober & The Gotham Jazz Orchestra have made one splendid musical adventure!"
— Richard B. Kamins, Step Tempest

"The stream of sounds that emerge from this taut machine pulse and probe like a unified aqueous body in motion. Holober guides his group with precision, but like an impressionistic painter, he allows for the band to have its own organic aspiration, its own distinct vitality."
— Ralph A. Miriello, Notes on Jazz

September 25, 2019
ZOHO Music humbly, but proudly announces the Latin Grammy nomination for its release

Pablo Ziegler Chamber Quartet
Radiotango
ZOHO ZM 201905

in the TANGO category! Congrats to the artists and producers!
June 11, 2019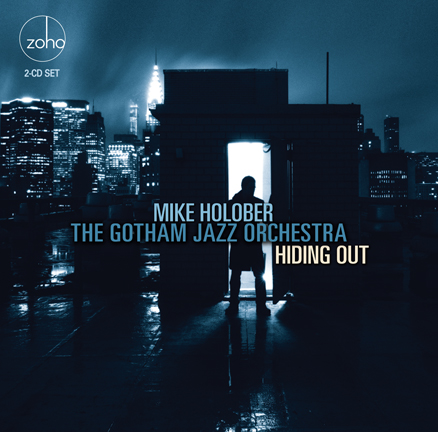 ZOHO Music proudly announces the release of HIDING OUT, a 2-CD set featuring Mike Holober and the Gotham Jazz Orchestra. Following is the text of the news release by Ann Braithwaite from Braithwaite & Katz Communications, announcing the CD release:
NEWS RELEASE
Contact: Ann Braithwaite
(781) 259-9600
Ann@bkmusicpr.com

Acclaimed composer/arranger Mike Holober resumes the helm of his all-star Gotham Jazz Orchestra after a ten-year hiatus

Hiding Out, due August 9, 2019 on ZOHO Music, is highlighted by two breathtaking suites inspired by the epic grandeur of the natural world, performed by renowned soloists including Marvin Stamm, Steve Cardenas, Billy Drewes, Jesse Lewis, Rogerio Boccato and others

"Duke Ellington's legacy is alive and well with pianist Mike Holober and The Gotham Jazz Orchestra… the details, subtleties and shades are refreshing and elegant."
– Elliott Simon, All About Jazz

"Pianist-composer-arranger Mike Holober is well practiced in the art of weighing disparate musical parts to achieve a balanced whole."
– Christopher Loudon, JazzTimes


After a decade spent hiding in plain sight as an arranger and composer with some of the world's most renowned large ensembles, Mike Holober returns to the helm of his own stellar big band, the Gotham Jazz Orchestra. On the breathtaking new double album Hiding Out (to be released August 9, 2019 via ZOHO Music), Holober unveils two sweeping new suites, inspired by the grand vistas of the natural world but invigorated by the pulse of the urban jungle where the music thrives, along with a pair of standalone pieces.

Hiding Out is the long-anticipated follow-up to the Gotham Jazz Orchestra's acclaimed 2009 album Quake, which JazzTimes praised for "exquisite textures and evocative arrangements that recall Gil Evans, and an Ellingtonian balance between ensemble and individual excellence." In the years since, Holober has found his talents in demand from a number of high-caliber ensembles: from 2007-2013 he served as Artistic Director for New York's Westchester Jazz Orchestra; he spent five years as Associate Guest Conductor of the HR Big Band in Frankfurt, Germany; and has also written and conducted a number of projects for the WDR Big Band in Cologne among other orchestras. Throughout that time he worked with such notable guest artists as Joe Lovano, Kurt Rosenwinkel, Miguel Zenón, Joshua Redman, Dr. Lonnie Smith, John Scofield, Randy Brecker, Paquito D'Rivera, and many others.

While each of his arrangements bears his unmistakable imprint, Holober's striking voice comes fully to the fore on Hiding Out. The album is focused on two suites that vividly depict the grandeur of the American landscape: the title suite, "Hiding Out," was originally commissioned by the Philadelphia Museum of Art and inspired by the stark beauty of the Ucross Foundation's ranch in Clearmont, Wyoming, where it was written; while "Flow," commissioned by the Westchester Jazz Orchestra, traces the course of the Hudson River from its source in the Adirondack Mountains to its terminus in Manhattan. The album is rounded out by two other pieces: "Jumble," named for a lake in the Sierra Nevada Mountains and written for the U.S. Army Jazz Knights; and a dazzling arrangement of Antonio Carlos Jobim's "Caminhos Cruzados."

"There's a double meaning to the title Hiding Out," Holober says. "One is that I've been hiding out as a composer, arranger and sideman for other people and as an educator. But it also comes from the places where I wrote or that inspired these pieces – beautiful settings in the mountains and along the banks of beautiful rivers."

The ensemble that breathes life into these stunning works spans the full history of the Gotham Jazz Orchestra, which made its recorded debut in 2004 with Thought Trains. Several of the instrumentalists on Hiding Out have been with the orchestra since that time, including woodwind players Dave Pietro, Jon Gordon, Charles Pillow and Steve Kenyon; trumpeters Tony Kadleck and Scott Wendholt; and trombonists Pete McGuinness, Bruce Eidem and Nathan Durham; while bassist John Hébert and drummer Mark Ferber are also longtime collaborators. This incarnation also features a number of more recent additions to the fold, among them names like reedists Ben Kono, Jason Rigby, Adam Kolker and Carl Maraghi; trumpeters Liesl Whitaker and James de LaGarza; trombonists Mark Patterson and Alan Ferber; guitarists Steve Cardenas, Jesse Lewis; drummer Jared Schonig; percussionist Rogerio Boccato; and trumpet master Marvin Stamm, the featured soloist on two tracks.

Holober has long divided his time between his two passions: exploring the great outdoors and creating at the piano in metropolitan jazz clubs. His first summer job was as a trip leader for canoe and backpacking trips in the Midwest; a few years later he spent his summer working as a rehearsal pianist for an opera company. "I was conflicted," he admits. "It was exciting to get paid for playing music, something I was still in school learning about; but it was much more fun canoeing in Northern Wisconsin and backpacking on Lake Superior than it was playing for opera singers from New York City."

Writing music like the compositions on Hiding Out is Holober's way of finding balance between those two extremes. The titular suite was crafted against the awe-inspiring landscape of the Ucross Foundation, a 20,000-acre ranch in northeastern Wyoming. "I was writing in a cabin in view of the snow-capped Big Horn Mountains," Holober recalls nostalgically. Clear Creek ran through the front yard and every day I would see pronghorn antelope, killdeer – my favorite bird –and sandhill cranes."

"Flow" was also penned in an idyllic setting, that of the famed MacDowell Colony in Peterborough, New Hampshire. The illustrious retreat has hosted such renowned artists as Aaron Copland, Leonard Bernstein, Thornton Wilder, James Baldwin and Meredith Monk, among others. Following in the footsteps of Copland in particular was inspirational to Holober, who echoes the composer's sense of epic Americana throughout the three-movement piece.

"Jumble" takes its name from the natural world but conceptually reflects Holober's expansive view of jazz history with its commingling of influences from 70s jazz fusion and Brazilian maracatu. Jobim's "Caminhos Cruzados," which closes the album as something of an encore piece, shines the spotlight on the expressive gifts of Marvin Stamm, as well as on Holober's gifts as an arranger.

Holober is undoubtedly an avid outdoorsman, boasting more than a year in the Sierra backcountry over 38 trips, more than a thousand nights spent in the wilderness and involvement with a dozen environmental charities. But the jazz mecca pointedly referenced in the Gotham Jazz Orchestra's name also continues to exert its own gravitational pull, resulting in the pulse-pounding urgency underlying the vibrant impressionism of Hiding Out. "This music was written in some of the country's most beautiful environments," Holober concludes. "But the vibe of the record is all about New York City."

The "Hiding Out" project was co-produced by Kabir Sehgal, a Multi GRAMMY Award & Latin GRAMMY Award winning producer and New York Times bestselling author.


Mike Holober

Trained as a classical pianist and conductor, Mike Holober began his apprenticeship as a jazz pianist and composer after moving to New York City in 1986. He has released six recordings as a leader and can be heard on over 70 recordings as a sideman. In addition to the Gotham Jazz Orchestra, Holober's projects include Balancing Act, an octet including voice, and the Mike Holober Quintet. Holober's work as a composer and arranger for such esteemed ensembles as the WDR Big Band and Westchester Jazz Orchestra has earned him a reputation as one of the jazz scene's most respected jazz writers. As an educator, Holober has been a full Professor at The City College of New York for 25 years and served as Associate Director of the BMI Jazz Composer's Workshop from 2007-2015, where he taught with Director Jim McNeely. Much of his music is inspired by the natural world and by champions of that world. When he's not at his beloved 1909 Steinway model C, Holober can be found somewhere on the trail.

www.MikeHolober.com


Released and distributed by ZOHO Music. www.zohomusic.com
Physical CD distribution by MVD Entertainment Group. www.mvdaudio.com
Digital distribution by CD Baby. https://store.cdbaby.com/

November 15, 2018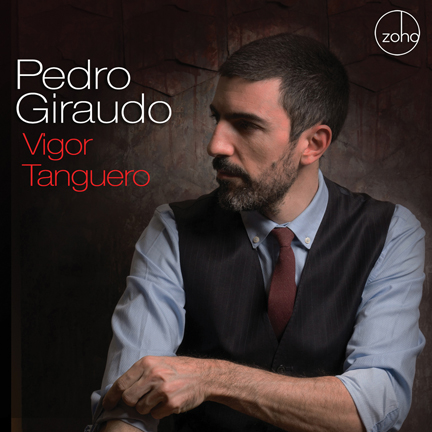 ZOHO Music is thrilled to announce that ZOHO artist Pedro Giraudo just won a Latin Grammy in the BEST TANGO ALBUM category today, with his CD release Vigor Tanguero (ZM 201803). Congrats to Pedro and his fabulous quartet for this well-deserved honor.

Pedro Giraudo's CD represents the fourth Latin Grammy win for the ZOHO label. The prior ZOHO Latin Grammy awards were won by:

Pablo Ziegler in 2005 (Best Tango Album)
The Havana String Quartet in 2010 (Best Classical Album)
Arturo O'Farrill and The Chico O'Farrill Afro Cuban Orchestra in 2014 (Best Instrumental Album).
September 12, 2018
Another review by Marc Phillips of ZOHO' new CD release by Sergio Pereira at The Vinyl Anachronist website.
August 13, 2018
Following is a very perceptive review of ZOHO's creative philosophy by journalist Marc Phillips at PartTimeAudiophile.com.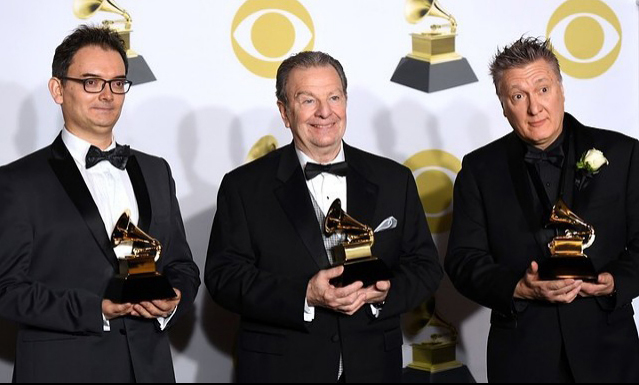 January 28, 2018
ZOHO release JAZZ TANGO by the Pablo Ziegler Trio was declared winner of the BEST LATIN JAZZ ALBUM category at the GRAMMYs at Madison Square Garden in Manhattan! Our congratulations to the musicians, and producer Kabir Sehgal!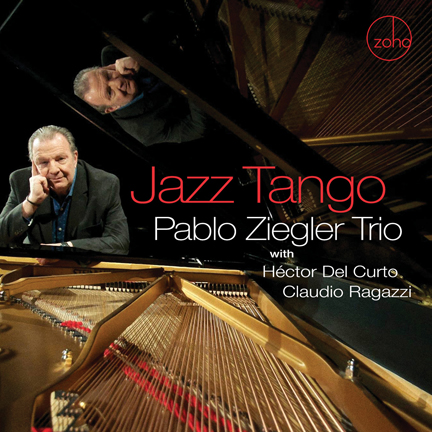 December 10, 2017
It is a special honor and pleasure to announce that our friend, Argentinian Tango jazz pianist and composer Pablo Ziegler received a GRAMMY nomination in the BEST LATIN JAZZ ALBUM category, for his album JAZZ TANGO, featuring his U.S. based trio with Hector Del Curto, bandoneon, and Claudio Ragazzi, guitar.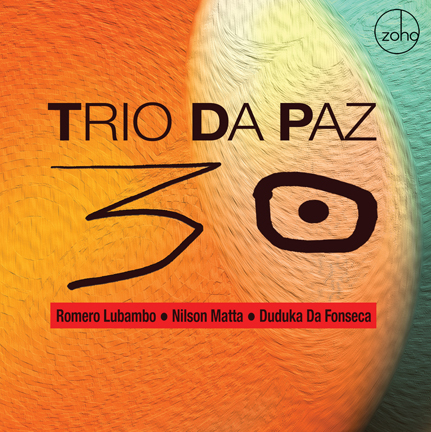 December 10, 2016
We are thrilled to announce the GRAMMY nomination of 2016 ZOHO CD release TRIO DA PAZ 30 in the BEST LATIN JAZZ ALBUM category! Heartfelt congrats to our friends Duduka Da Fonseca, Nilson Matta and Romero Lubambo for the Grammy recognition of their 30th Anniversary release as a trio!
November 20, 2014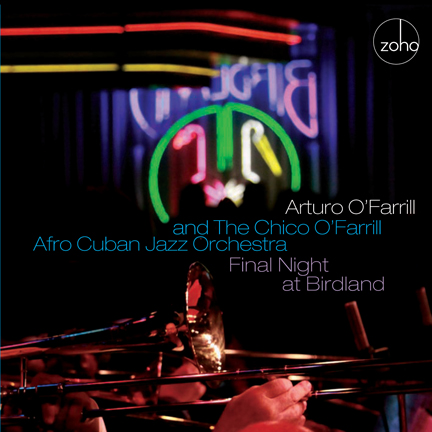 It is with gratitude, pride, joy and humility that ZOHO Music announces that ZOHO artists Arturo O'Farrill and the Chico O'Farrill Afro Cuban Jazz Orchestra won a Latin Grammy today with their release Final Night at Birdland (ZOHO ZM 201311) today, in the BEST INSTRUMENTAL ALBUM category!

We express our heartfelt congratulations to Arturo and the fabulous musicians of the Chico O'Farrill ACJO, and we are thankful that the voters of the Latin Recording Academy have thus honored Chico O'Farrill (1921 - 2001) posthumously for his momentous contributions to Latin Jazz.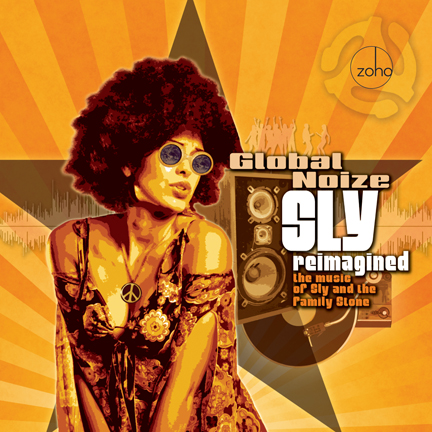 April 2, 2013
Jochen Becker, ZOHO Music, is thrilled to announce the upcoming release of GLOBAL NOIZE - SLY Reimagined - the music of Sly and Family Stone - with a North America street date of June 11, 2013.

Following is the press release about the project:

When Sly and The Family Stone hit the scene back in the late '60s, the world – socially, culturally and politically – was in a state of upheaval. And their music perfectly evangelized the moment. Today, we stand dangerously at the edge of a similar precipice – and that message of celebratory potential and jubilant clarity is sorely needed. With that concept squarely implanted in his mind's eye, visionary conceptualist, producer, arranger, composer and keyboard wizard Jason Miles has created the extraordinary Sly Reimagined on the ZOHO Roots label. With his groundbreaking, genre-defying borderless mothership Global Noize providing the vehicle, Miles takes on eight classic Sly Stone journeys into the wilds of a reality nearly half a century beyond their point of inception.

Nobody is more capable or qualified to take on a project like this than the Grammy-winning Miles. His groundbreaking synth programming for Miles Davis' '80s masterpieces Tutu, Music from Siesta and Amandla; along with his contributions to a genre-crossing array of artists - including Luther Vandross, Aretha Franklin, Michael Jackson, Ruben Blades, David Sanborn, Whitney Houston, Grover Washington Jr., The Crusaders, Chaka Khan and so many others - have led to a variety of legacy-based dedications to Marvin Gaye, Ivan Lins, Vandross, Grover…and now Sly.

Reimagined is the ideal description as the music on this CD doesn't simply pay homage, but also defines the timelessness of the music by translating it to the forefront of musical thinking here in 2013. Global Noize – with its triumvirate of Miles, turntable master DJ Logic and vocalist Falu – is accompanied on this recording by an astonishing array of nearly two dozen musical powerhouses, including Nona Hendryx, Roberta Flack, Jay Rodriguez, Amanda Ruzza and the original Family Stone drummer Greg Errico.

The nine vocalists and seventeen instrumentalists are woven masterfully into the musical context of each piece – no contrivance, no excess, no aural gymnastics, just extraordinary musicianship, impeccable tastefulness and a relentless sense of groove. The musicians weave in and out, emerging at the always appropriate moment and then sinking back into the perfect mix. There is a visceral sense of ensemble playing, as live and cohesive as the 1968 concert performance at the Fillmore East where Jason first experienced Sly and The Family Stone, becoming forever connected to its unique musical expression. But while that group never could have existed without the foundation of James Brown, vocal groups from the Orioles through the Temptations, jubilant jazz of Louis Jordan through Mingus and Sun Ra, and all strains of Gospel and Blues, Sly Reimagined shows the influences of the post-Sly environment of P-Funk, Prince and the many explorers stimulated by Sly and The Family Stone. All cross-bred with the borderless context of the here and now at its richest.

Two songs are given dual treatments. It's a Family Affair – both with Roberta Flack on lead vocals – receives a Groove Vibe Version and the Falu Mumbai Mix. The former a deeply grooved percussive blend with horns, voices, rhythm and DJ Local all circling around in a round-robin; the latter sparer, leaner, meaner and tinged with Eastern harmonic and rhythmic flavors that offer testimony to the sub-title. Nona Hendryx sings lead on both versions of The Same Thing. The straight-up version is an extremely funky excursion with a dark gurgle of baritone sax (courtesy Jay Rodriguez) all swaggering, staggering and lurching forward like a super-hip drunk on a fervent mission for The Funk. The Mulholland Drive Mix plows similar ground, but coupling a deep bass groove with a strong spicing of the classic tenor/organ combo tradition.

The Big Horn tenor style – this time in the hands of Ron Holloway - is also featured on Fun with a raucous solo that evokes the irresistible sound of Gene Ammons and Arnett Cobb. Surrounding it is a vividly syncopated groove kick, a passionately soulful vocal by Maya Azucena, DJ Logic's turntable magic, a chanting chorus and lots of undiluted fun.

Maya's vocals also take the lead on two other pieces. You Can Make It If You Try, a richly layered celebration with a distinct P-Funk feel, the funky trumpet of Ingrid Jensen, and Rodriguez updating Jr. Walker into the 21st Century. On Stand, a proudly upright and emphatic take on the anthem, Maya soars over a chorus of vocalists chanting it out in Funkadelicized Gospel jubilation. She also provides playful and expressive support for Nona Hendryx's lead on In Time, an easy-grooved percussive jaunt stoked by rich synthesizer textures.

Global Noize regular Falu is up front on the brilliant Thank You For Talking To Me Africa – with a side trip to India via her Carnatic vocal approach. An ultra-thick body built on a saxophone choir (arrangement and all saxes by Jeff Coffin), sets a tantalizing groove that oozes like a lava flow and just keeps digging deeper and deeper and deeper into the darkest luster's of pure funk. Falu's exotic, sinuous style is also ideal for Dreams, an appropriately ethereal and evocative soundscape built upon a pastiche of electronica that closes out this remarkable album in a most palpably emotional manner.

The presence of Jason Miles is at the core of every element of this truly remarkable album. Not only does the concept flow stem from the heart and soul of his remarkable musical vision; but also the keyboards, synthesizer and programming that comprise his instrument of aural expression permeate every moment of this music, holding it together and binding all of the parts into a most singular sensibility. Sly Reimagined is an album that can be experienced for its sheer joy, or dug into more deeply for in unlimited depth of artistic expression.

For more information about Jason Miles and this album, visit http://www.jasonmilesmusic.com and http://www.zohomusic.com/

Marty Khan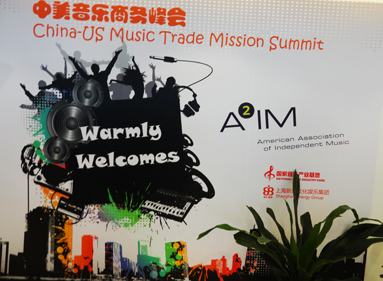 September 13, 2012
Jochen Becker, President of ZOHO Music, just returned today from a nine-day visit to key Asian markets Korea, China and Hong Kong, as part of a recorded music industry trade delegation sponsored by the State of New York, and indie label advocacy organization A2IM (the American Association for Independent Music). Purpose of the trip was to increase New York State-originating exports to some key Asian markets.

Participants were label owners and senior executives of 15 indie record labels, A2IM President Rich Bengloff, Dawn Bruno from the US State Department of Commerce, and Lennox Ruiz from the Empire State Development Agency. In each of the three cities Seoul, Shanghai and Hong Kong Kong, the group met with a group of carefully chosen importers, digital music distributors and sync licensing agencies in a one-on-one "speed dating" meeting format.

ZOHO came away from these very intense international networking meetings with several highly promising contacts of potential distributors for some key Asian markets. Stay tuned for new announcements in this space!

Photo: large poster welcoming our trade delegation in Shanghai, China, on September 10, 2012.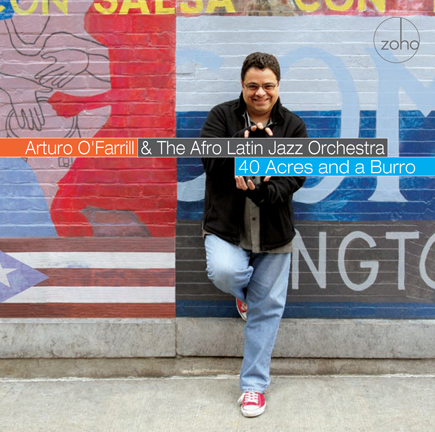 November 30, 2011
Jochen Becker from ZOHO Music is thrilled, humbled, grateful and proud to announce the nomination of its February 2011 CD release ARTURO O'FARRILL & THE AFRO LATIN JAZZ ORCHESTRA 40 Acres and a Burro in the "Best Large Jazz Ensemble category of the 54th GRAMMY Awards! Congratulations to Arturo and his awe-inspiring crew from the Afro Latin Jazz Orchestra! Arturo and the ALJO's prior ZOHO CD release Song for Chico (ZOHO ZM 200804) won a GRAMMY in the Latin Jazz category in February 2009.
Keepin' our fingers crossed for success with his preset release 40 Acres and a Burro at the GRAMMY Awards ceremony on Sunday, February 12, 2012 at the Staples Center in Los Angeles! Please watch this space for further announcements.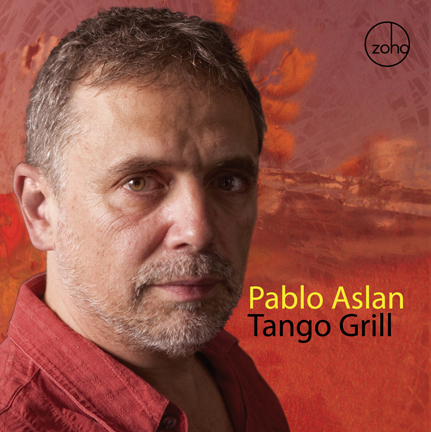 September 8, 2010
ZOHO Music is thrilled to announce the nomination of its March 2010 CD release PABLO ASLAN Tango Grill in the "Best Tango Album" category of the 11th LATIN GRAMMY Awards! Congratulations to Pablo and his fabulous Buenos Aires-based sidemen who inlude Daniel Piazzolla on drums, grandson of the legendary Tango icon Astor Piazzolla. For Pablo, this is the second time to be honored by the LATIN GRAMMY's : Pablo was producer for the 2007 "Best Tango Album" LATIN GRAMMY winner Raul Jaurena for his CD Te Amo Tango on Soundbrush Records. ZOHO's history also includes one prior LATIN GRAMMY win - with Argentinian pianist/composer Pablo Ziegler, again in the Best Tango Album category in 2005, and multiple nominations with artists Ray Barretto and Dafnis Prieto in 2007, again Pablo Ziegler in 2008, and the Brazilian Trio (featuring Duduka Da Fonseca, Nilson Matta, and Hellio Alves) in 2009.
This year's LATIN GRAMMY winners will be announced at the 11th Annual Latin GRAMMY® Awards ceremony which will be broadcast live on the Univision Network from the Mandalay Bay Events Center in Las Vegas.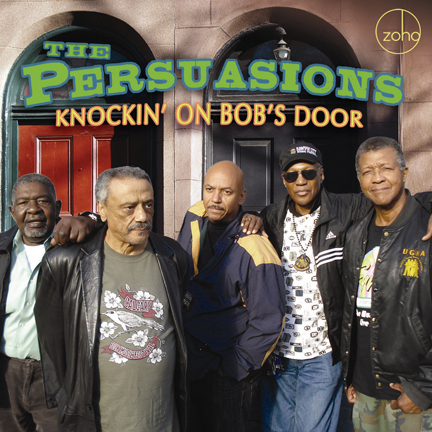 July 1, 2010
Presently in the studio for ZOHO : Jochen Becker, President of ZOHO Music LLC, proudly announces that the legendary a cappella vocal group The Persuasions, from Brooklyn and Long Island, NY, is presently recording a full-length CD tribute to the classic 1960s and early 1970s songs of Bob Dylan, entitled KNOCKIN'ON BOB'S DOOR – with CD release planned for November 9, 2010! The group initially provided two songs for ZOHO CD release TRIBUTE TO J J CALE Vol 1 – The Vocal Sessions (ZM 201007) released in June 2010.
This highly successful initial connection to The Persuasions led to label and band deciding on this new Bob Dylan songs collaboration. It will feature creative re-imaginings and new arrangements of many of Bob's greatest, best-loved and most familiar songs from the 1960s and 70s, in the inimitable gospel-tinged style of The Persuasions.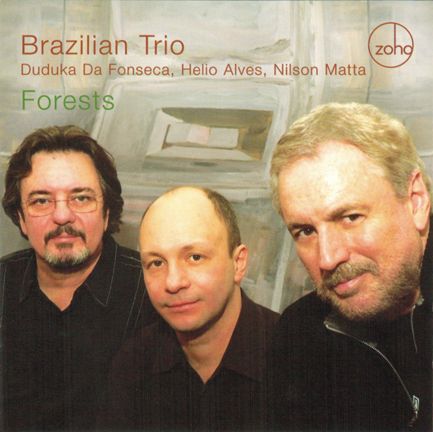 September 10, 2009
ZOHO Music LLC announces with pleasure and gratitude that its 2008 CD release Brazilian Trio, Forests (ZM 200804), featuring Duduka Da Fonseca, Helio Alves and Nilson Matta, has been nominated for a LATIN GRAMMY, in the "Best Latin Jazz Album" category!Congrats to the trio - and stay tuned for the LATIN GRAMMY Awards ceremony in Las Vegas on November 5!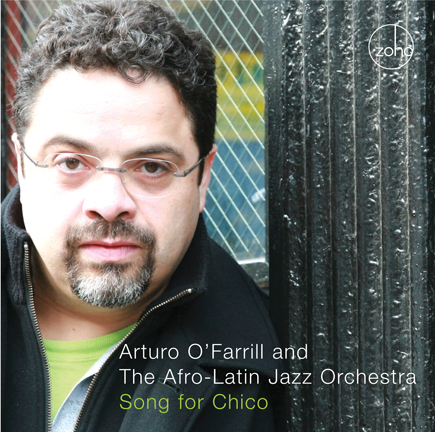 June 18, 2009
ZOHO Music proudly and gratefully announces that Arturo O'Farrill & The Afro-Latin Jazz Orchestra won the "Best Latin Jazz Album" Award of the 2009 Jazz Journalists Association, for his 2008 ZOHO CD release Song for Chico Congrats to Arturo on this second award for Song for Chico - following his GRAMMY win in February 2009!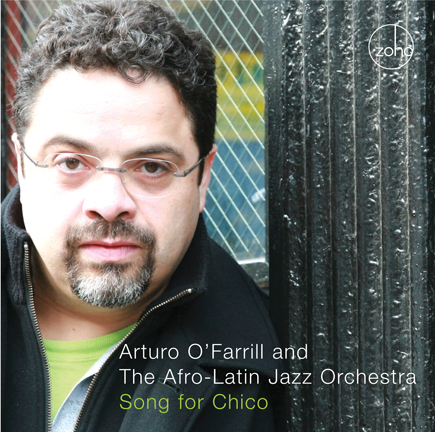 February 8, 2009
WE'VE DONE IT AGAIN !! Jochen Becker from ZOHO Music L.L.C. is thrilled to announce a second GRAMMY win, this time in the LATIN JAZZ category, for ZOHO release ARTURO O'FARRILL & THE AFRO-LATIN JAZZ ORCHESTRA Song for Chico (ZOHO ZM 200804). Arturo's CD release was able to prevail against both fierce, but friendly competition by other well-known Latin Jazz artists, including Dave Samuels's Afro Bop Alliance, and Papo Vazquez's Mighty Pirates. Congratulations and thanks to Arturo and the band, co-producer Todd Barkan, our distributor Allegro Media Group for bringing the music to the people, Arturo's publicist Chris di Girolamo, and everybody else who contributed to this wonderful success for the artists! For the ZOHO label, this is the second GRAMMY win - after 2007's triumph with Ike Turner's "Risin' with the Blues".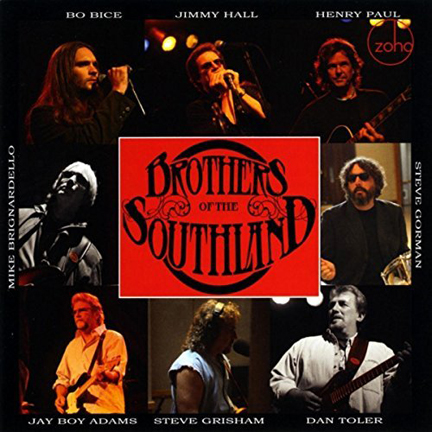 October 1, 2008
ZOHO Music L.L.C. announces that the release date for ZOHO ROOTS CD release BROTHERS OF THE SOUTHLAND (ZM 200811) has been postponed from the originally scheduled date of October 28, 2008. Estimated new street date is April 14, 2008.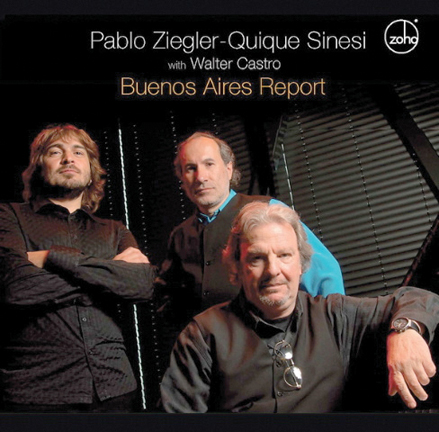 September 10, 2008
Joachim "Jochen" Becker, President of ZOHO Music LLC, announces that ZOHO release PABLO ZIEGLER & QUIQUE SINESI Buenos Aires Tango Report was nominated for a LATIN GRAMMY in the "Best Tango Album" category! Special congrats to Pablo, Quique and special guest Walter Castro! Buenos Aires Tango Report is a live recording from the famous "Bimshuis"- the leading jazz club in Amsterdam, The Netherlands. It might be safe to safe to say that "Buenos Aires Report" enters this year's LATIN GRAMMY as a hands-down favorite in their category, as Pablo's and Quique's prior release Bajo Cero won a LATIN GRAMMY in 2005. Watch this pace for an announcement following the LATIN GRAMMY Awards ceremony which will be broadcast live from the Touyota Center in Houston, TX, on Thursday November 13, 2008.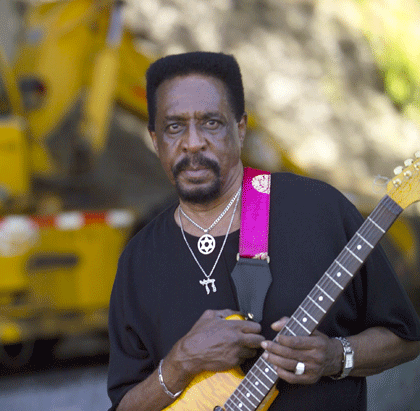 April 11, 2008
The Truth about Ike Turner - the most extraordinary, passionate, fair and informative obituary that I have read in the months since Ike's passing came from Phil Arnold, his manager, and friend of the family for many years. I have Phil's permission to publicize it here on the ZOHO website.
Jochen Becker

"I have procrastinated commenting about Ike's passing. In vain disbelief I refused to acknowledge the loss. It is as if I was trying to convince myself that the longer I waited, the less Ike Turner was dead. I was not alone in denial; nor was I alone in concealing my fears and suspicions about what caused his death. I often told him "it was a privilege to work with you, and even more of an honor to know you; and if you had been a blue-collar worker I would still be just as proud to know you." I knew Ike Turner, the man, as well as the myth.

After kicking his drug habit in jail, Ike stayed clean for about 16 years, which is a fact. He was proud of that. When he spoke at LA-area high schools in 2004-05 for "Blues Schools" his quote was "Stay in school, stay off drugs, don't make the same mistakes I did, respect yourself, and others will follow." He was not a hypocrite. After prison, Ike was noted for helping others turn away from drugs. The successes should remain anonymous - and so should the failures; you know who you are. Honor his sacrifice by helping yourself. Get help. He actually fell backward reaching out to help someone else.

But, questions remain: Why - and - How? Ike responded to a cry for help, and went to the wrong place at the wrong time to rescue a crack addict he knew. Ike said, "Smoke blew up in my face, and that is all it took – that first big whiff." He was the fireman who went into the burning building one too many times. Ike was totally ashamed of his very recent drug relapse. He secretly entered rehab several times. But the paparazzi would hear of it, and he would quickly check out. He hoped he could secretly recover.

To the "Ike hate-mongers", I have clearly lost my delusional mind. To them there is no rock small enough under which "wife-rapist" Ike could hide; no evil incarnate larger-in-life than him, no wife-abusing affront for which he could ever be forgiven, and no redeeming good he could ever do – personally or professionally. So much for redemption, forgiveness, confession, transformation, reprieve, or any other inconvenient Christian value. Perfect-stranger females have walked up to him and spit in his face, poured wine on his suit, and slapped him stupid, to no-reaction by him.

It does not matter that women raped him as a child. He simply must be punished in perpetuity because there were times he could not control his own anger, so the hate-mongers believe. Yet, Ike was never bitter, and did not speak ill of them - or of Tina - in spite of the Disney movie about her life with him. Nor would he allow others to bad mouth Tina, nor do I. Too much dramatic license appears as factified truth - even Tina has noted. If hating the movie-made image of Ike makes you feel "self-righteous" or "vindicated", isn't it fair to say you "love to hate?" And isn't that "what love has to do with it?"
One of the most ignorant, shameful and cowardly things in the world is prejudice. It is the substance of all hate-mongers. But it is not just a two way street. Prejudice goes in 360 degrees: black, white, red, brown, yellow, long-haired, balding, aging, adolescent, gay, straight, male, female, red state, blue state, rich, poor, fat, thin – it just never stops.

One thing all prejudiced people have in common is dogma. For them nothing is gray; all things are black or white; all facts exist in a vacuum; and mitigating circumstances are excuses. To forgive is to condone; to redeem is to endorse. No fact, no situation, no act of good will or recompense can ever offset the iron will of a prejudiced heart. Prejudice equals hate.

So, for those who want to hate Ike, forever and ever, Amen: be proud of your prejudice and wear it like a badge. After all, you are looking down your nose at him because you are perfected and he is flawed. Hate-mongering and prejudice is a habit, a lifestyle choice; live it! Be sure to carry some throwing stones in your pocket; you'll be in search of a new object of scorn. And since you are so busily in judgment, don't miss the opportunity to write about it. God's Word 2.0 has not been updated lately.

However, even I would be unfair if I said "What's Love Got to Do with It" was less than a great movie. But with two Oscar nominations for dramatic lead roles, it is not a documentary. The ultimate, "I-Hate-Ike" moment in the movie is the Tina-gets-raped scene, bar none. It is the instant where the movie-goer transforms from "I-don't-like-Ike" to "Ike-hater." Great cinema, bravo! But Ike never raped Tina. Oh well, eh, a minor detail. "I, Tina" didn't say he did it. SO - hey, a good screenwriter knew a hot button when she scripted one. If it is some other scene, or several, that transformed you to Ike-hater, any rationale will do. Still, Tina's initial quoted reaction to the movie: it was "unfair to Ike", lest we gloss over that fact. But business is business, and the film folks rode Ike all the way to the bank. Still do.

Fortunately, sort of, the fall guy got paid, too. What? Fall guy? January 27, 1988, (2 years after "I, Tina" was a well-hyped best seller) Ike signed a contract with Walt Disney Pictures, paying him $45,000 to let them, and I quote: "…acquire…rights…in and to my Life Story…more fully described in…"I, Tina"…without limitation…to…portray…factually or fictionally, my name…personality…personal experiences, incidents, situations, and events…relating to me or Tina Turner." He signed the Disney deal knowing that he appeared as the bad guy in "I, Tina", and they would base the movie on that book. He knew he would take a big fall in the movie, too, and the General Release clause in the contract prevented any backlash by Ike. He just never figured they would be so effective at the "fictional" part.

Those who said Ike never apologized to Tina simply refused to hear him. Or if they did, then they say he lacked acceptable sincerity. Is there certified terminology, a set volume level, or a Nielsen-rated market share by which an apology is deemed validated? So, let it be known, again, he did apologize many times. There is a difference between "didn't hear it" and "refuse to listen." But, musically the world listened when he released his last two CD's after 23 years of silence: for the first one he got a Grammy Nomination and a W.C. Handy Award; then his final CD won a Grammy - as a solo artist. He still had it.

Ike was impatiently demanding, not brutal without purpose - as so he was judged. He pushed everyone to perfection; but he pushed no one as hard as himself. He was at his best teaching others and honing their skills. The examples are many, but accolades start and stop with Tina Turner. Deny him if you choose, but you cannot deny his best protégé. To all who ever toiled in Ike's presence, Ike Turner University, says it all. Ask them; they know! Ever the teacher in life, so also is he in death. "Stay off drugs, don't make the same mistakes I did, respect yourself, and others will follow." Drugs Kill, indeed!

And though he is gone, he has not left. In every blue rhythm, every rocker, and every "rollin'-on" he still inspires anyone who knew Ike Turner - the man - not the myth. At 76 six years young, with long term high blood pressure, chronic emphysema, and the foot of the world forever on his neck, it didn't take that much for even the effervescent Ike Turner, the Father of Rock 'n' Roll and originator of Blues-Hop, to die with cocaine use. And Hate Kills, too! So, when will folks stop choosing to love to hate?"
Phil Arnold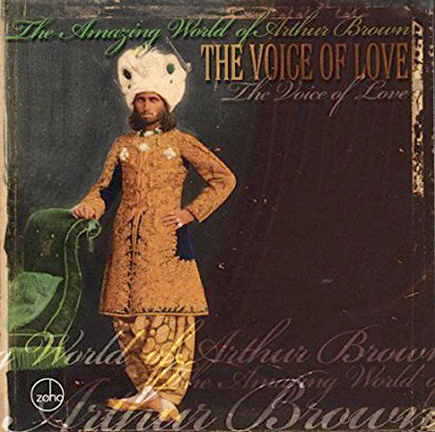 March 1, 2008

ZOHO Music LLC and the Cote Basque Group, London, announce that the previously publicized US tour by the Pretty Things, The Amazing World of Arthur Brown, and The Malchicks, originally scheduled for March / April 2008, has been cancelled. This also includes the planned appearance of the three bands at South by Southwest in Austin, TX on March 15, 2008. Reasons for the cancellation were illnesses in the immediate families of members of The Pretty Things which did not permit these members to travel for an extended period of time. Our regrets and apologies to the fans of all three acts, but we trust that you'll understand.

On the positive side, ZOHO is thrilled to announce that the two eagerly anticipated ZOHO ROOTS CD releases of The Amazing World of Arthur Brown and The Malchicks have now been scheduled for a June 10, 2008 street date!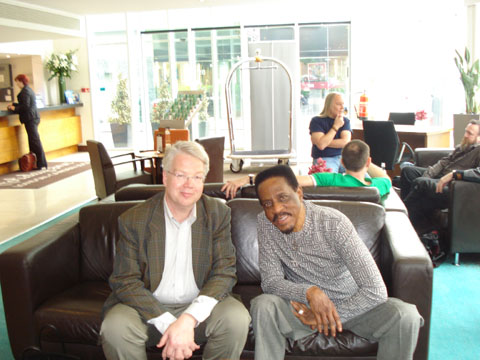 December 15, 2007

It is with deep sadness that ZOHO announces the sudden, unexpected passing of ZOHO ROOTS artist, GRAMMY award winner and friend, Ike Turner. Ike passed away in his home in San Marcos, California, in the late morning hours of Thursday, December 12, 2007, at the age of 76, surrounded by his family, and members of his band, The Kings of Rhythm. We at ZOHO are deeply grateful for the fact that we were permitted to "share a piece of the road" with one of the great, legendary figures of American popular music, and that we were able to participate in and witness his last career triumph, his GRAMMY win in the Traditional Blues category, for his final CD release Risin' with the Blues, in February 2007!

In musical matters, he was a relentless perfectionist, full of creative drive and inspiration, and in the midst of conceptualizing his next big move forward in contemporary Blues – a hybrid between Blues and Hip Hop which he called "Blues Hop". Some initial traces of this style can be heard on Ike's song "Gimme Back My Wig" – the opening track on "Risin' with the Blues". Ike was truly passionate in his belief that overall, the Blues genre had become stale and repetitive creatively. He shared with us his vision of making the music relevant again for a younger generation, by combining elements of the vocal delivery in Hip Hop, and its "in your face" urban attitude, with the classic forms and instrumentation of the Blues. It is our loss that we won't know where Ike would have taken his musical vision past its tantalizing beginnings – but let's look at his track record in the last 50& years: Rock'n'Roll, Blues, R & B, Soul… none of these genres are even thinkable in their current form without Ike's invaluable, style-defining contributions.

During the two years of our business association, we have gotten to know Ike, together with members of his family and management team to whom we wish to express our deepest condolences for their, and our, great loss. In significant contrast to the relentless negativity of Ike's image with large parts of the public, we have gotten to know Ike as a charming, humble, charismatic and generous man who was at peace with himself.

Ike's musical legacy as a singer, songwriter, band leader, arranger, guitarist, keyboard player and producer is secure, and one of the most multi-faceted and wide-ranging in recent memory. It places him in the A-list star category of an Elvis Presley, Jimi Hendrix, or The Rolling Stones, all of whom were greatly influenced by him. However, no reflection on Ike's life and times is complete without recognizing the profound impact that his turbulent marriage with Tina Turner had on the American consciousness:

ZOHO label head Jochen Becker with Ike Turner at their last meeting in London in April 2007.

We know these famous, strained or failed marriages of public figures by their first names, and we are endlessly fascinated by them - "Bill and Hillary" - "Brad and Angelina" - "Charles and Diana"- "Britney and Justin" - "O.J. and Nicole". Add to this list "Ike and Tina". It has been Ike's misfortune and life's tragedy that after over 30 years of divorce, an un-forgiving, un-forgetting public is still passing judgment on him over events it cannot possibly have any first-hand knowledge of, and by taking the story line of a ficticious, but admittedly brilliantly acted Hollywood film ("What's Love Got To Do With It") as true fact.

The most remarkable, and personally touching part of this story is the grace and dignity with which Ike had made peace with this relentlessly negative, and out-of-control public perception of his character: he brought his "house" in order, re-married, secured his musical legacy, and refocused and re-started his career as a recording artist and live performer.

Let's listen to his last, personally sanctioned recording "Risin' with the Blues", with these thoughts in mind. It is fascinating to note that all of the many controversial, contradictory sentiments of his long life are there, presented in Ike's inimitable, gruff personal style: from defiance to forgiveness, from dark humor to tenderness, from marital strife to "sexual healing" and God's love. And let's not forget : you can boogie to it all night long…

Ike – with Risin' with the Blues, you made one of the defining musical statements of our time. Nobody, but nobody can be expected to deliver more. Rest in peace, Brother Ike. You won't be forgotten. – Your friends from ZOHO.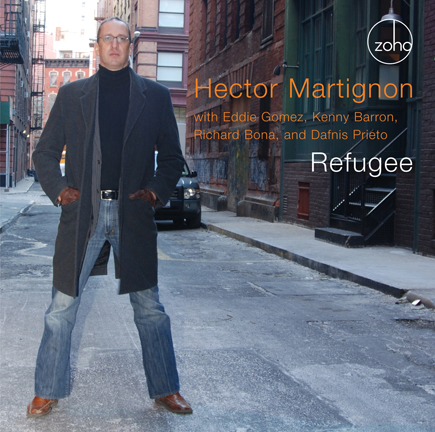 December 6, 2007

ZOHO is thrilled to announce that its May 2007 release of HECTOR MARTIGNON Refugee ZM 200705 received a GRAMMY nomination in Category # 50 - Best Latin Jazz Album (Vocal or Instrumental)! Congratulations to Hector and his all-star cast of sidemen, including Dafnis Prieto, Eddie Gomez, John Benitez, and many others, for this fabulous honor! Please watch this space for further news - the GRAMMY Award ceremony will take place on Sunday, February 10, 2008 in Los Angeles!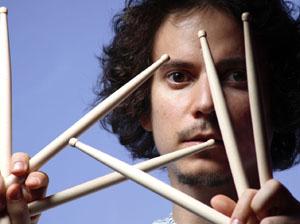 November 8, 2007

2007 LATIN GRAMMY win to Soundbrush's Raul Jaurena in the "Best Tango album" category! Congratulations from ZOHO to Raul, plus Roger Davidson and the entire Soundbrush crew! ZOHO is also proud to confirm that, for the first time in the label's GRAMMY and LATIN GRAMMY history, it had a nominee in the televised portion of the LATIN GRAMMYs this year: Dafnis Prieto in the Best New Artist category!

Although Dafnis did not win, for some sweet five seconds or so, a short performing video of a ZOHO jazz artist was televised and broadcast to an audience of many millions, in over 100 countries…. Congrats, Dafnis! -

Please watch this space for news on possible ZOHO nominations for the 2008 GRAMMYs which will be announced by NARAS on December 6, 2008.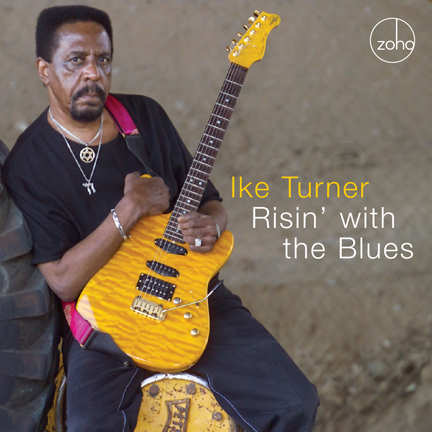 October 30, 2007

ZOHO is both humbled and excited by the level of music industry recognition its releases are achieving: Ike Turner's 2007 GRAMMY winning ZOHO ROOTS release Risin' with the Blues continues to lead the ranks, with finalist positions in the 2007 DOWN BEAT Critics' and Readers' Polls, and in being a nominee in the Blues Album category for the 2008 Independent Music Awards ! Congrats to Ike!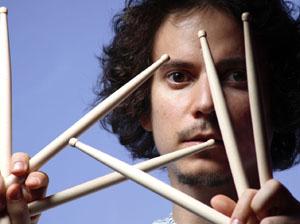 September 1, 2007

ZOHO is thrilled to announce its nominees for the 2007 LATIN GRAMMYs which shall take place at the Mandalay Bay Resort in Las Vegas, NV on November 8, 2007 : (1) Ray Barretto – in the Best Instrumental Album category, and (2) Dafnis Prieto in the Best New Artist category.

Additionally, ZOHO sub-distributed label Soundbrush Records is thrilled to announce its first-ever LATIN GRAMMY nomination for Uruguayan bandoneonist Raul Jaurena in the Best Tango Album category.

August 5, 2007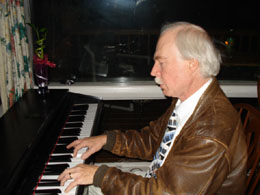 ZOHO is pleased to announce that effective immediately, it will serve as sub-distributor for Brooklyn, NY-based Latin & World music indie label SOUNDBRUSH RECORDS, with ZOHO's North America distributor Allegro Corporation, Portland OR. Soundbrush was founded by Roger Davidson, a multi-talented pianist, composer and producer with substantial accomplishments in Classical, Brazilian, Tango and straightahead jazz genres. Soundbrush presently has a catalog of 10 CD titles, and expects to release 3 – 4 new releases each year.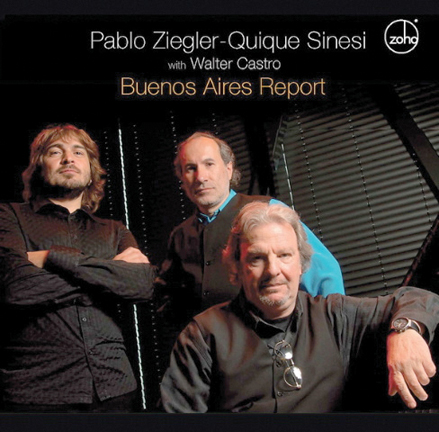 August 1, 2007

ZOHO is thrilled to announce the second ZOHO release, "Buenos Aires Report", of the incomparable PABLO ZIEGLER & QUIQUE SINESI tango jazz duo, this time again augmented by bandoneonist Walter Castro. Street date is October 9, 2007. "Buenos Aires Report" was recorded live at the Bimhuis, the famous jazz club in Amsterdam, Holland, in April 2006. Pablo's and Quique's prior ZOHO CD release won a Latin Grammy in the tango category in November 2005! Pablo Ziegler already has announced 2007/8 tour dates which can be found on the BUENOS AIRES REPORT individual CD release page!

June 1, 2007

ZOHO is proud to announce that its artists and CD releases have again received multiple nominations for the 2007 Jazz Journalists Association ("JJA") Awards ! Congratulations to DAFNIS PRIETO and RAY BARRETTO (posthumously) for their two ZOHO releases ABSOLUTE QUINTET and STANDARDS RICAN-DITIONED – giving ZOHO an unprecedented two nominations among five, in the Latin Jazz Album of the Year category!

Congratulations also to ZOHO artists HENDRIK MEURKENS in the "Player of the Year of Instruments Rare in Jazz" category, and to DAVE LIEBMAN in the "Soprano Saxophonist of the Year" category!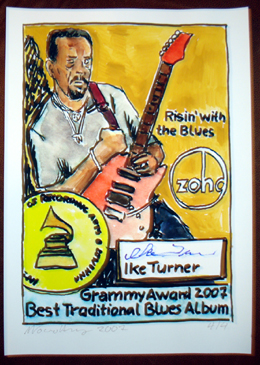 April 29, 2007

Following Ike Turner's Grammy win in the Traditional Blues category in February 2007 for his ZOHO ROOTS release Risin' with the Blues, the well-known German management consultant Michael Methe from Neuhaus & Partner Beratergruppe, Bielefeld, commissioned the young painter Michael Nowottny from Cologne, Germany, to create a commemorative piece of artwork celebrating Ike Turner's and ZOHO's Grammy win. The final result of Mr Nowottny's work have been 4 stunning original paintings, and a series of 25 slightly smaller sized lithographs numbered from 1/25 through 25/25 – all of which were completed in late March 2007.

The entire series has been autographed by Mr Nowottny. Ike Turner also graciously agreed to autograph these 4 + 25 pieces of art while touring in London, on April 23, 2007.

The distribution of these impressive lithographs pieces was agreed to go strictly to those individuals who were involved in the recording, distribution, promotion and publicity process of of Ike's CD, and who were instrumental in Ike winning his Grammy. The lithographs are not available for sale.

A larger image of the Michael Nowottny / Ike Turner artwork can be found in the PHOTO GALLERY section of the ZOHO webite.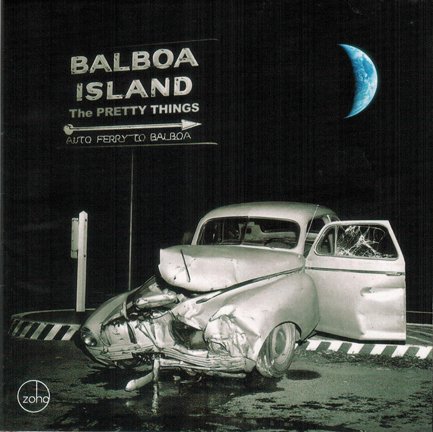 April 28, 2007

ZOHO Music L.L.C. and Cote Basque Productions,U.K., are pleased to announce the upcoming release of The Pretty Things' new CD Balboa Island on the ZOHO ROOTS label! ZOHO ROOTS will release "Balboa Island" in North America and the Caribbean through its distributor Allegro Corporation, Portland, OR. Confirmed street date is August 7, 2007.

Balboa Island is the legendary British Rock group The Pretty Things' long awaited 11th studio album in a 43-year recording career. Their first CD release in over eight years, it is already regarded by many as on par with their very greatest 1960s and 70s recordings.

From the stadium-sized Rock of "All Light Up" through the raw acoustic guitar blues of "Feel Like Going Home" to the Beatles / Abbey Road period style of "Dearly Beloved" – The Pretty Things have crafted a "dark" record – doomed, brooding, powerful, mysterious and full of edge.

The 13 new songs – mostly originals, but also containing an acoustic cover of an early Bob Dylan song "The Ballad of Hollis Brown" – have a rawness, intensity, depth and passion which is unmatched by any of their contemporaries: The Stones, Van, The Who – none of the class of 64 has enough gas left in the tank to make a record like this.

Founded in 1964 by lead vocalist Phil May and lead guitarist Dick Taylor – who was the Rolling Stones' original bass guitarist prior to starting the Pretty Things - "the Pretties" have always followed their own, fiercely independent path: although the huge international break-through of the Rolling Stones, the Who has eluded them, their un-compromising musical integrity has given them a cult following around the world.

The first 5,000 copies of the North American, ZOHO ROOTS label release of the CD includes original full-sized artwork by lead vocalist Phil May, making this first edition an instant must-have collectors' item for the group's many fans!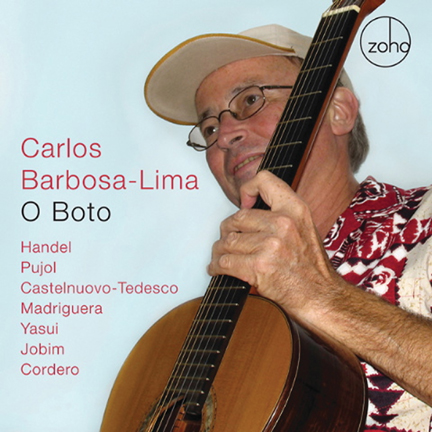 April 20, 2007
ZOHO Music L.L.C. is pleased to announce that it has reached an agreement with the Concord Music Group to re-release Carlos Barbosa Lima's 1997 CD O BOTO on ZOHO shortly. Brazilian acoustic guitarist Carlos Barbosa-Lima, prior to signing with ZOHO in 2003, had been a Concord recording artist from 1982 - 1997. O BOTO - a genre-crossing Classical album featuring both works for solo guitar and for guitar and orchestra, was Carlos' final recording for Concord, and has for several years been the most frequently requested Barbosa-Lima title to be re-released.

O BOTO will be Carlos' fourth release on ZOHO, following Siboney and Frenesi (both 2004) and Carioca (2006).

Street date of the re-release of O BOTO to be confirmed shortly, most likely between September and November 2007.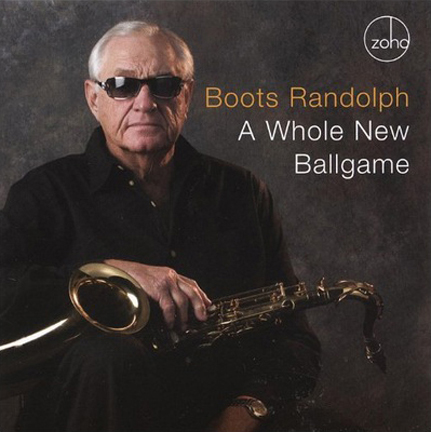 April 1, 2007

Jochen Becker, President of ZOHO Music L.L.C. is thrilled to announce the signing of legendary tenor saxophonist BOOTS RANDOLPH to its ZOHO label roster! Boots' new CD A Whole New Ballgame features a collection of jump blues, jazz swing standards and ballads, in new arrangements. Boots' fantastic Nashville backing group in fact shares several members with the Mr Groove Band which had its ZOHO ROOTS label debut as Bonnie Bramlett's band on her 2006 release "Roots, Blues & Jazz".

Bonnie Bramlett and Boots Randolph also co-headlined the Cocoa Beach Jazz Fest in Florida on March 4, 2007 - please check out the pictures in the GALLERY section on the ZOHO website!

Boots Randolph's inimitable saxophone sounds have graced hundreds of 1960s and 70s hit records by Elvis Presley, Roy Orbison, Jerry Lee Lewis, Brenda Lee, and many others.

"A Whole New Ballgame" will be released on June 12, 2007 in North America, by ZOHO's distributor Allegro Corporation. International street dates to follow soon thereafter.
Boots Randolph tour dates are being confirmed for the summer and all of 2007, with a 2 day residency at New York's IRIDIUM Jazz club in October already booked.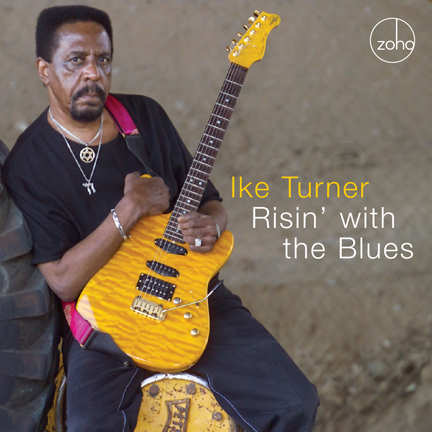 February 11, 2007


Victory !! ZOHO ROOTS artist Ike Turner wins the 2006 GRAMMY Award in the Traditional Blues category!Rock 'n' roll pioneer Ike Turner won his first Grammy Award since 1972 today.

The 75-year-old R&B veteran took home the traditional blues album award for ZOHO ROOTS release Risin' with the Blues. He won his only other Grammy - shared with Tina Turner - in 1972 for their cover of "Proud Mary".

Also nominated were Tab Benoit with Louisiana's Leroux, Dion, James Hunter and Duke Robillard.

"I'm scared to death," Turner said in accepting the award, accompanied by his son, Ike Jr.

Turner helped pioneer rock 'n' roll in 1951 when his band the Rhythm Kings recorded the song Rocket 88, a tune widely regarded as the first record in the nascent genre. The Chess Records release was credited to the band's saxophone player Jackie Brenston "and his Delta Cats".

As a guitarist and pianist, Turner played with the likes of B.B. King, Howlin' Wolf, Muddy Waters and Willie Dixon in the 1950s. He married Annie Mae Bullock in 1958, she changed her name to Tina, and they enjoyed such hits as "River Deep, Mountain High", "Proud Mary" and "Nutbush City Limits".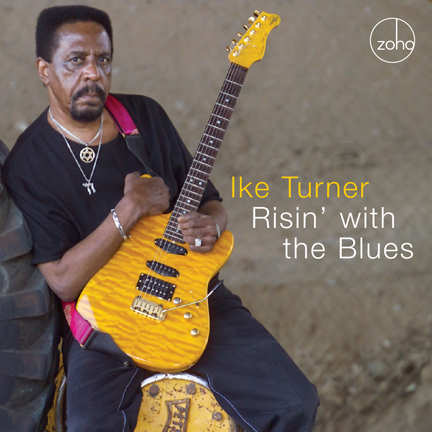 December 8, 2006

ZOHO is thrilled to announce that three of our 2006 CD releases have been nominated for a GRAMMY today! They are : (1) EDSEL GOMEZ Cubist Music,
(2) DAFNIS PRIETO Absolute Quintet, and
(3) IKE TURNER Risin' with the Blues.
The first two are in the LATIN JAZZ category, the third in the TRADITIONAL BLUES category! Congratulations to all, particularly to our amazing artists!
The GRAMMY Awards ceremony will take place on Sunday, February 11, 2007 at the Staples Center in Los Angeles. . ZOHO will be there!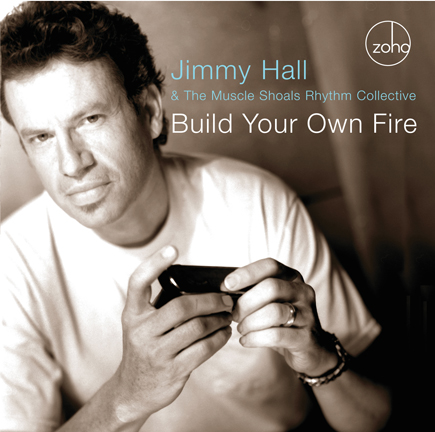 December 11, 2006

Jochen Becker from ZOHO Music L.L.C. welcomes the fabulous Nashville-based R & B, Soul and Blues singer JIMMY HALL to the ZOHO ROOTS roster!

Jimmy, widely known as the lead singer of the seminal Southern Rock group WET WILLIE in the 1970s, and lead singer with guitarist JEFF BECK in the 1980s and 90s, has just completed a sensational new Soul / Blues record named "Build Your Own Fire" - which is a tribute to the great late singer Eddie Hinton.

Backed by the powerfully tight Muscle Shoals Rhythm Collective with David Hood, bass, Clayton Ivey, keyboards, Hammond B3, and Wurlitzer, it features Larry Byron (ex Steppenwolf), and Greg Martin (with the Kentucky Headhunters) on guitars. Featured guest vocalist is Delbert McClinton!

Release of Build Your Own Fire on ZOHO ROOTS is scheduled for April, 10 2007.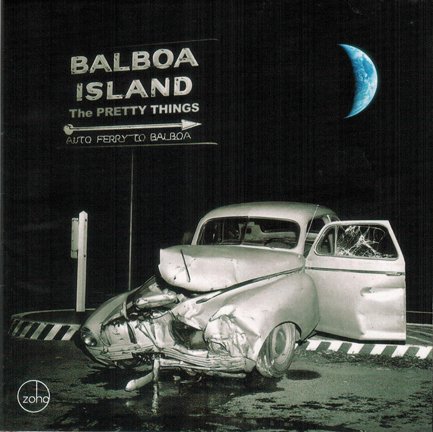 October 19, 2006
British Rock, Blues
The Pretty Things, The Amazing World of Arthur Brown and The Malchicks ink North American Label Deal with ZOHO Music, New York!

Mark St John, co-principal of Cote Basque Productions Ltd, a UK-based recording production company, and Joachim "Jochen" Becker, President of the Millwood, NY based indie jazz / blues label ZOHO Music L.L.C., jointly announce that they have signed a co-operation agreement whereby ZOHO will release Cote Basque's upcoming CD productions of established Classic British Rock and emerging Blues artists in North America and the Caribbean.

The first three CD titles are scheduled to be released by ZOHO in May / June 2007, and will include "Welcome", the long-awaited comeback record by the legendary British classic Rock / R & B group "The Pretty Things". Welcome (working title) is the band's first new recording in over eight years, and it will be released on ZOHO's new ZOHO ROOTS label imprint in early summer 2007, to coincide with the band's planned U.S. East Coast tour at that time. The album will feature around 13 songs in both "electric" and "acoustic" formats, including new songs written by the band, and some unexpected and unique blues/acoustic standards.

"The new Pretty Things release is their strongest record in over 25 years, maybe the strongest record they have ever made.....", explains Mark St John who is also the band's manager. "The music displays a fierce, ferocious energy, and is deeply rooted in the passion of the blues and early R & B, both electric and acoustic – with some amazing steel guitar playing by Dick Taylor. Singer Phil May demonstrates why he is considered one of the great British rock vocalists of the last few decades."

"The Pretty Things are unique among the surviving major "British invasion" rock groups of the 1960s in that they are still playing in an original version line-up from 1966 which formed during the making of their second LP "Get the Picture ". The only addition to this line up occurred in 1992 when Frank Holland joined the group as a second lead guitarist – "It is this unbroken vein of originality, together with their indelible credibility, which attracts such a young audience to the band, wherever they play. Fans of real music are looking for the source influences of the current artists they love, and The Pretty Things are a prime source for many, and still in original state", comments Mark St John.

"I am thrilled and honored to welcome The Pretty Things to the label", comments Jochen Becker from ZOHO. "The band's colorful history from being a spin-off from the early Rolling Stones in 1963 to today, their many classic hits and albums, and their fearless "never play it safe" attitude have given them a devoted cult following in the U.S. Their new release "Welcome" is a fantastic fit with ZOHO ROOTS' label philosophy of delivering "the real deal in Blues, R & B, and Classic Rock".

Cote Basque / ZOHO release # 2 is The Voice of Love, a new all-acoustic record by the equally legendary British soul singer Arthur Brown. As founder of the British cult band "The Crazy World of Arthur Brown", Arthur's greatest international success was his anthemic 1968 hit "Fire", which was the first recording to top the album and singles charts in both the USA & Europe. On The Voice of Love, his first new studio recording in over ten years, Arthur again showcases his powerful vocals and songwriting in a set of 11 new rootsy, British folk-inspired, songs, with a driving acoustic groove. Arthur is currently playing a few selected dates in Canada and the North West of the US, to prepare for the release of the CD, before flying back to Europe to tour extensively, before Christmas.

Third Cote Basque / ZOHO release is the debut album by "The Malchicks", a teen-aged, blues group, based on the South Coast of England, dedicated to contemporary interpretations of the classic 1950s and 60s Chicago and Memphis Blues of Muddy Waters, John Lee Hooker, Bo Diddley, Screaming Jay Hawkins and others. The band, who developed a passion for the blues after seeing the Martin Scorcese "Blues" film series in the UK (which Mark St. John was instrumental in getting shown by the BBC), were all only 13, at the time of starting to record the album. The Pretty Things' lead guitarist Dick Taylor was involved as the musical coach for the project, and, in his words, "passed the baton, that Mick, Keith & I first received, when we were listening to the same music as The Stones were starting up."

Plans are for "The Amazing World of Arthur Brown" and The Malchicks to open for the Pretty Things on select dates of their 2007 U.S. tour in support of all three CD releases. Specific tour dates to be announced shortly.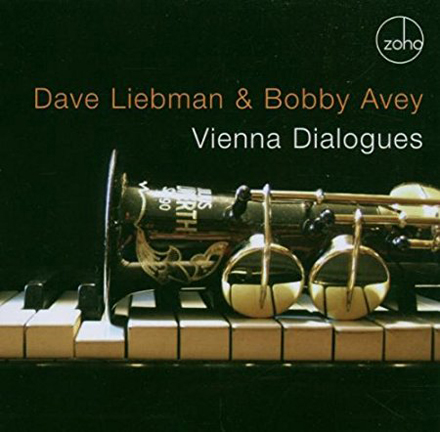 July 10, 2006
Joachim "Jochen Becker", from ZOHO Music L.L.C. announces the signings and imminent releases of several new artists and CDs : in October, ZOHO will release the third ZOHO CD by the internationally recognized soprano saxophonist Dave Liebman, entitled VIENNA DIALOGUES - this time in a duo partnership with the young pianist Bobby Avey. In November 2006, ZOHO will introduce Pakistan-born, New York-based guitarist Rez Abbasi's exciting new quartet record entitled BAZAAR. The first scheduled release for 1st quarter 2007 is the new record by the Argentinian tango jazz bassist Pablo Aslan, tentatively titled BUENOS AIRES QUINTET.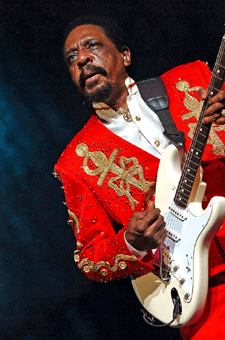 April 15, 2006
ZOHO Music L.L.C. is pleased and honored to announce the signing of legendary band leader, guitarist, singer, and pianist IKE TURNER to its new ZOHO ROOTS imprint. Ike's new recording is titled "Risin' with the Blues", and is scheduled for release with U.S. distributor Allegro Corporation on September 8, 2006.

March 1, 2006
ZOHO Music L.L.C. announces that effective immediately, Disk Union Co. of Tokyo will be its exlusive distributor in Japan. Disk Union will carry the entire ZOHO latin / jazz and ZOHO ROOTS catalogues. Other recent additions to ZOHO's growing list of international distributors have been DOM DISQUES, France, I.R.D., Italy, LEICOM, Germany - Austria - Switzerland, and DISTRIJAZZ, Spain. Additional international distributors shall be announced shortly.

February 23, 2006
It is with great sadness that ZOHO Music L.L.C. announces that the legendary conguero Ray Barretto passed away on Friday 17, 2006, at the age of 76. Ray's business relationship with ZOHO was only brief and will encompass only one single CD recording - his last. We are forever grateful for his friendship, and for having been permitted to travel musically for a part of the way with him in these past months. We shall never forget his awe-inspiring musical gift which he shared with his fellow musicians during the recording sessions, his kindness and his humility. Brother Ray, rest in peace.